CARRÉ OPTICAL LUXURY
SHELVING DISLAYS
A luxurious statement and maximum attention

Carré optical luxury shelving displays are also available as compact and impactful box-shaped or horizontal units with three presentation levels with either steel or glass shelves.
These optical luxury shelving displays are designed for your most exclusive eyewear and are the ultimate way to display the true value of your high-end optical brands.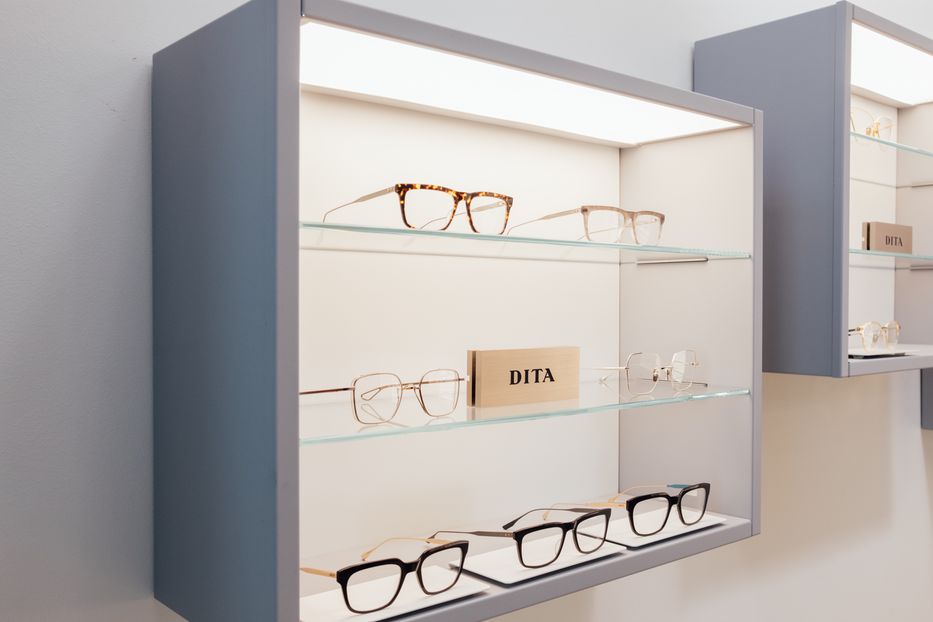 CREATE YOUR IDEAL VERSION
OUR PRODUCT RANGE
The Carré optical luxury shelving displays are available in two different sizes with either glass or steel shelves. They can be used as individual displays or can be connected to other Carré units of the same height (Carré steel or glass versions). The Carré optical luxury steel shelving displays offers maximum optical brand exposure with the use of our Carré accessories.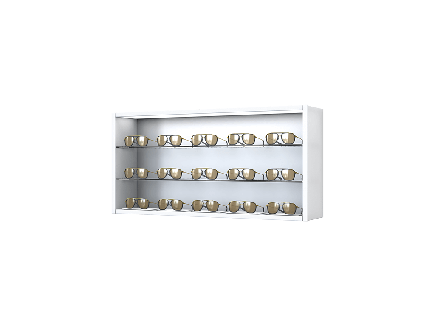 SINGLE UNITS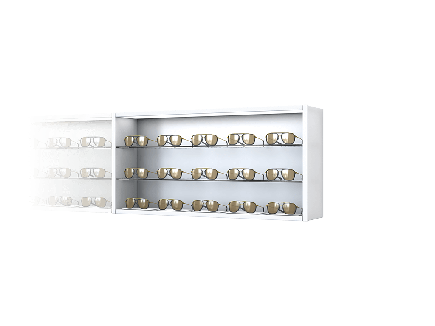 RIGHT-SIDED UNITS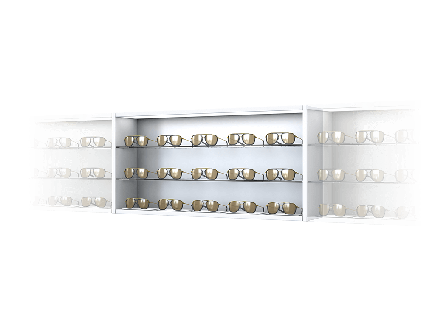 CENTERED UNITS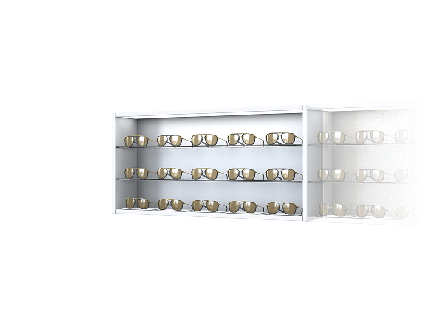 LEFT-SIDED UNITS
LUXURY OPTICAL CABINETS
Over the years, we noticed that unique eyewear collections did not get the exposure they deserved, due to limited lighting. Their beautiful colours and unique designs were hardly visible on many occasions, so we asked ourselves the question. Do your customers experience the true value of your collections?
We set ourselves to the task of designing a minimalist optical display system, that was fully dedicated to exclusive eyewear and would easily integrate into any interior. We created a high-end product made out of durable steel, that will give you many years of pleasure. Small luxurious units, that showcase your frames as they deserve, and generate a great wow effect for your customer. Combine our Luxury optical shelving displays with our larger versions to enhance the quality of your complete store concept.