BASALT FLOOR DISPLAY for glasses
Create impulse sales 
The Basalt is a double-sided eyewear display with a modern industrial look for high-traffic locations. These freestanding units can be placed throughout your optical store, whether as a singular floor unit, as a room divider, or in front of the shop window.
Its satin-finished panel ensures limited cast shadow and features a rotation system that allows users to see both sides of the unit, which automatically returns to a neutral position.
These optical floor displays are available in black or white and can be fitted with key-locked or non-locked eyewear rods.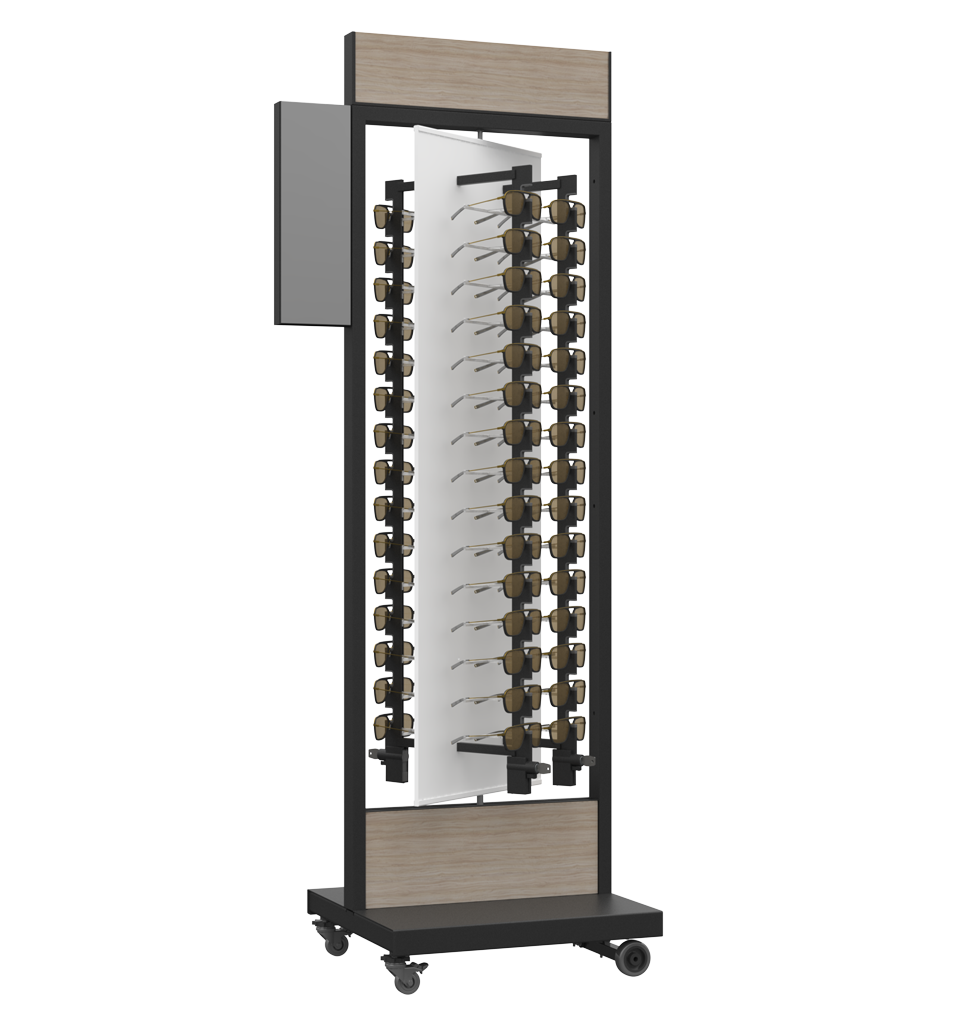 basalt EYEWEAR DISPLAYS - PRODUCT RANGE


BASALT IN- & OUTDOOR DISPLAY
This medium version - which is also capable of standing outdoor - has one revolving panel with four eyewear rods, with a total capacity of 64 frames and comes with a mirror. This version features a specially designed leveling system, that enables the floor display to stand upright, even when the surface it is standing on is not leveled. This is ideal when used on the sidewalk. The base and chassis of the optical floor display are designed and tested to withstand wind flaws and excessive use.
- For indoor and outdoor use
- Smart leveling system for uneven or slanted surfaces
- Double sided glass mirror
- Oak top shield can be fitted with branding
- One revolving panel for a total of 64 frame presentations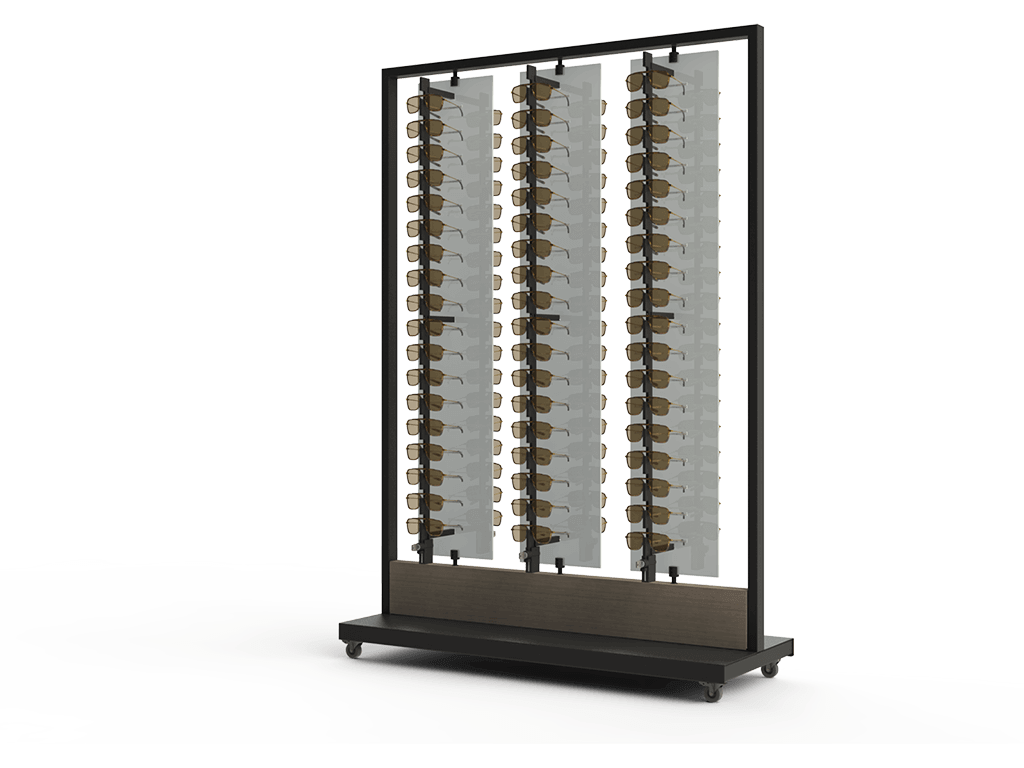 BASALT LX INDOOR DISPLAY
The XL indoor version features three revolving panels with two eyewear rods each, for a total capacity of 108 frames. This version is the ideal solution to quickly and easily create additional eyewear presentation capacity and can be placed in your shop window or as a room divider inside your optical store. While this unit is used inside the store, it is fitted with sturdy wheels to easily move it around, or with leveling feet, to give it a stable fixed position.
- For indoor use only
- Ideal for your shop window or as a room devider
- Three revolving panel for a total of 108 frame presentations