BASALT FLOOR DISPLAYS // IN-DEPTH PRODUCT INFORMATION
WHY CHOOSE BASALT FLOOR DISPLAYS
Flexible eyewear presentations

Sunglasses are usually a relatively small yet unmistakable part of your turnover, but they need the right attention. By combining our lockable Alumina eyewear rods with our stylish Basalt glasses display, you can create lockable spectacle presentations in places where you have no walls to mount. This way you can quickly create extra presentation capacity, either as a freestanding unit, as a room divider or as a window display.
Outdoor lockable optical floor display
We have always loved making beautiful and industrially designed products. For more than thirty years we created sophisticated optical eyewear rods for lockable and non-lockable presentations. We set ourselves to the task of designing a lockable movable eyewear display that could be used both in- and outdoors. We created an eye-catching display with a stylish and modern look, that can withstand the outdoor environment, like wind flaws and unleveled sidewalks. Equipped with sturdy wheels, that allow you to easily move it in and out of your optical store and a unique leveling system that makes sure that the eyewear floor display is always standing upright.
Eyewear brand exposure

Basalt Optical Floor displays are fitted with Alumina lockable eyewear rods, that can be equipped with accessories to convey your message. The Interchangeable shields on both the top and bottom of the optical floor display allow for even more eyewear brand exposure or can be used to communicate special offers or events.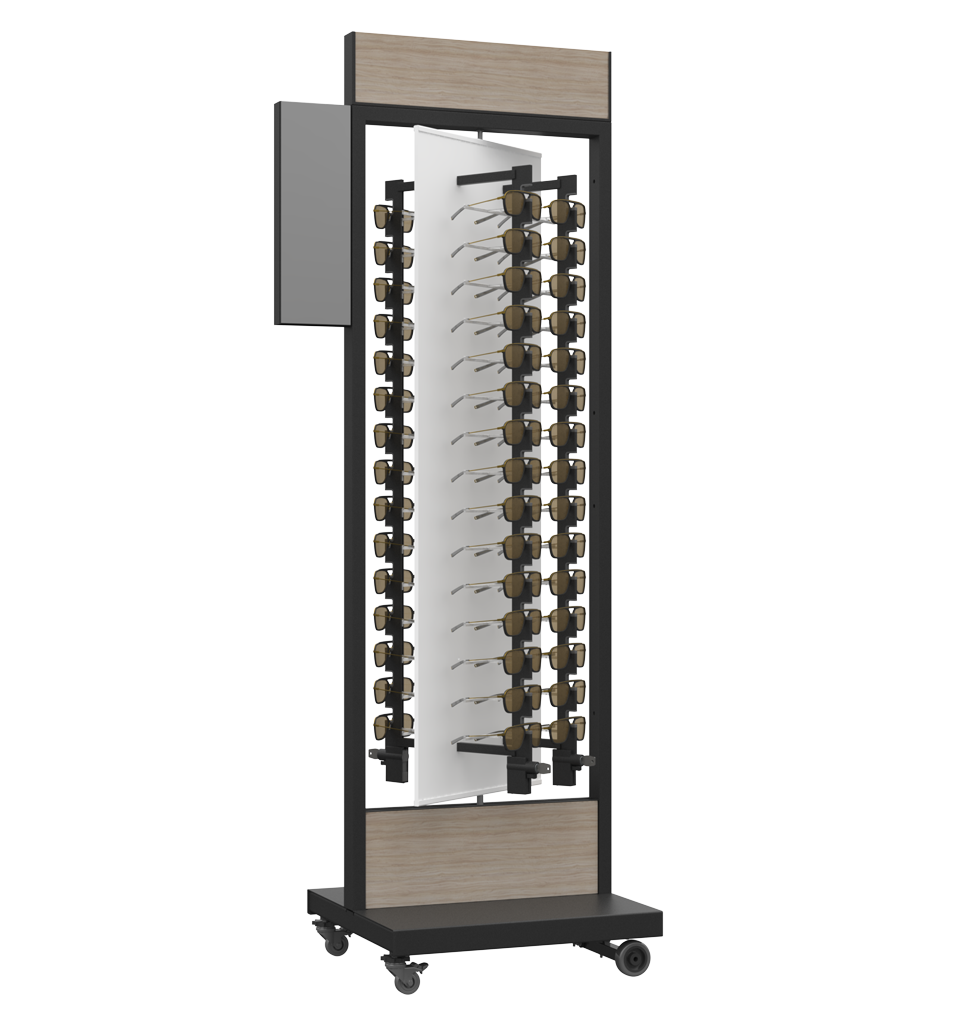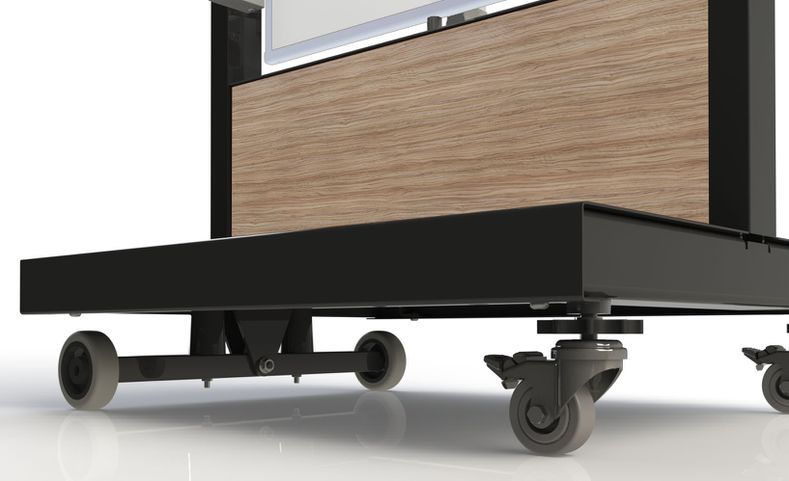 LEVELING SYSTEM FOR OUTDOOR USE
The Basalt Optical Floor Displays feature a specially designed leveling system, that enables the floor display to stand upright, even when the surface it is standing on is not leveled. This is ideal when used on the sidewalk. The base and chassis of the optical floor display are designed and tested to withstand wind flaws and excessive use.
SMART LEVELLING SYSTEM FOR UNEVEN FLOORS

ROBUST CHASSIS AND WHEELS

ROTATING BACK PANEL

LOW FRICTION MECHANISM

INTERCHANGEABLE LOGO PANELS
CREATE BRAND AWARENESS
The Basalt Eyewear Floor Displays are fitted with four interchangeable oak wood panels, that allow you to easily create a branded display. The top campaign and/or logo cards can easily be placed into these slots the supplied oak panels allow for beautiful contrasting silkscreen printing. The campaign and/or logo cards at the bottom can be mounted by velcro . For specific wishes please contact your account manager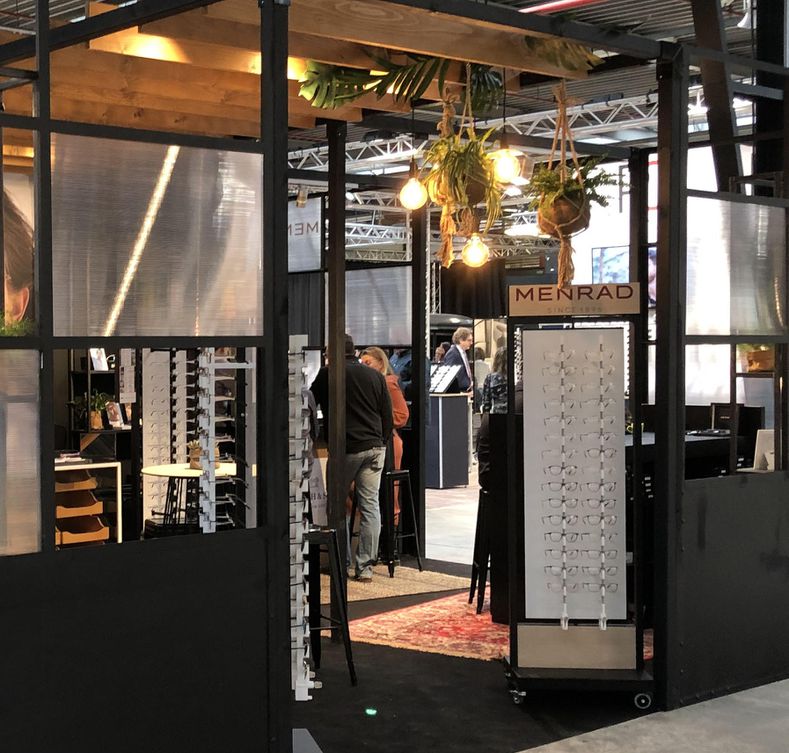 KEY-locked glasses displays
The key-locked version uses an efficient mechanism that delivers exceptional durability.


USER FRIENDLY
SMOOTH TECHNOLOGY
DURABLE & SECURE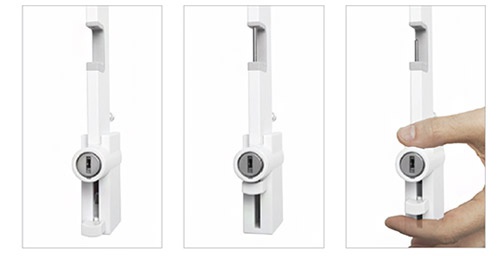 EYEWEAR RODS ACCESSORIES
Alumina optical eyewear rods can be fitted with accessories that convey your message, and are available in two different sizes. An A5-sized version that can hold campaign images or a mirror, or a business-card-sized version that can hold a logo card. Both versions allow easy interchanging of the image cards and positioning onto the rods
.
Please select the product below.