CUSTOM RETAIL FURNITURE


ROLLOUTS FOR OPTICAL RETAIL CHAINS AND BRANDS

Custom-made is in our DNA

Creating custom-made eyewear displays is a part of our DNA and we are specialized in key account rollouts. We are a reliable sparring partner that is sincerely interested. We are aware, you can't really change anything without enthusiasm. We ask the right questions and come to the core of what is really needed.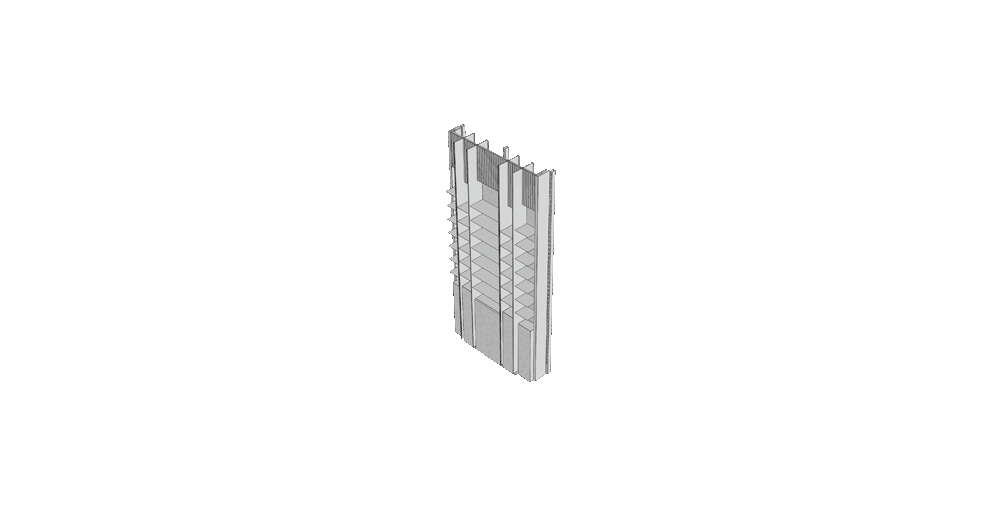 OUR passion for technology

We are driven to surprise the market by developing eyewear presentation solutions that meet your demand. We combine techniques that enable us to create technical solutions that no one else can offer (in our own unique way).
We research and apply technological changes that are important for the development of the retail industry, by both looking back, and way ahead.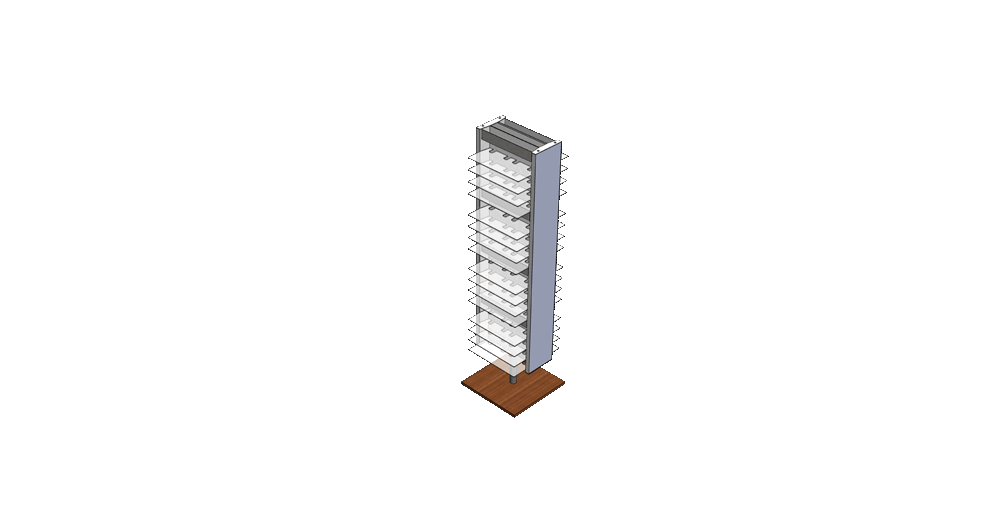 SOLUTIONS FOR EYEWEAR presentations

We make modular building blocks, that are the go-to solution when looking for the best eyewear display. These unique eyewear displays increase employability and strengthen the individuality of your store concept.
The result is a unique, technical and sustainable solution, with a clear added value that you cannot and do not want to create by yourself.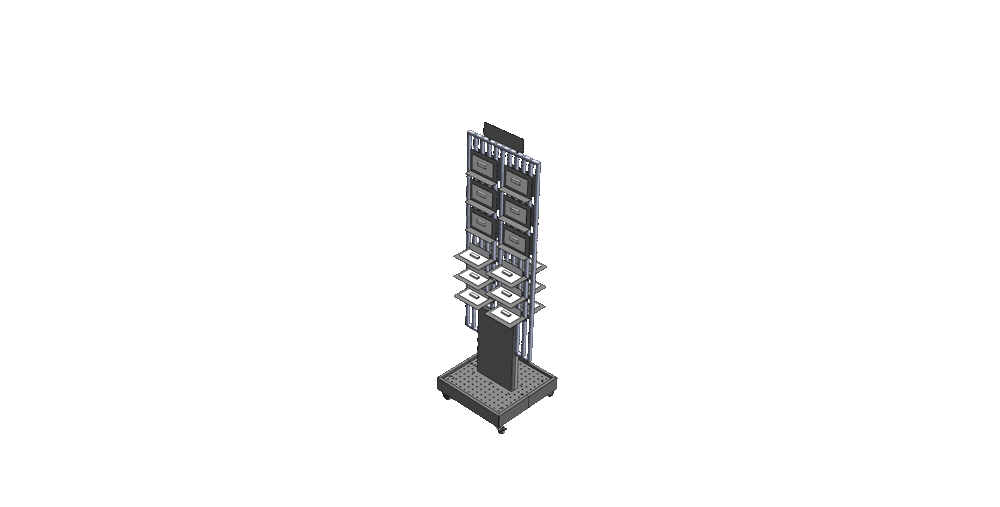 Sustainable from the start

We build products that last. Sustainability is the point of departure for our product development. We care about the earth and the next coming generations and consciously improve our products with sustainable solutions.
Top Vision products are always serviceable, with components that can be easily replaced, even years after installment.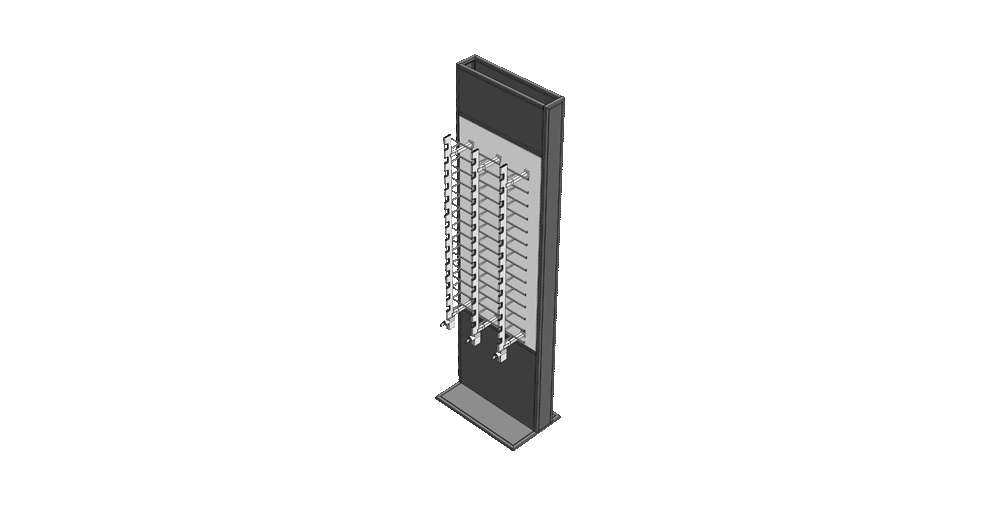 Logistics and communication
Logistics and good communication are essential for a smooth roll-out. Problem-solving should be fast and easy.
We know that everybody in the chain should be well-informed and supported. It's not only about making a delivery. Guarantee, frequently asked questions and problem-solving should be organised.
All relevant information should be accessible through the intranet. For service inquiries and FAQ, a ticket system with status updates that you can follow easily should be available. That's what we stand for.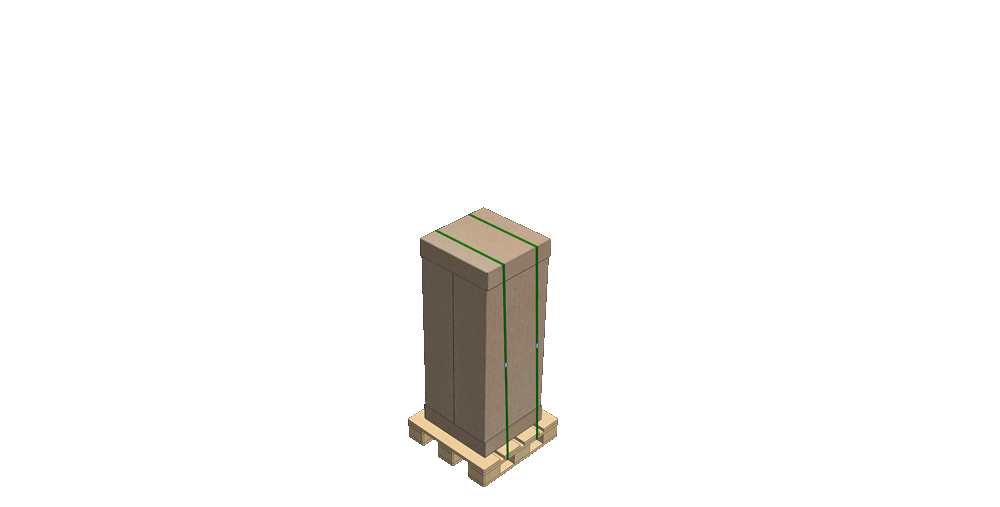 Process efficiency
Our process excels in efficiency, communication, time, technology, and price. Within 7 steps your desired products are ready to be dispatched.


1.

PRODUCT DESCRIPTION
2.

CONCEPT DRAFTS
3.

ADVANCED DRAFT
4.

ENGINEERING AND PROTOTYPING 1
5.

FINAL PROTOTYPE AND AGREEMENT
6.

LOGISTICS & ROLL OUT
7.

REFLECTIONS TO IMPROVE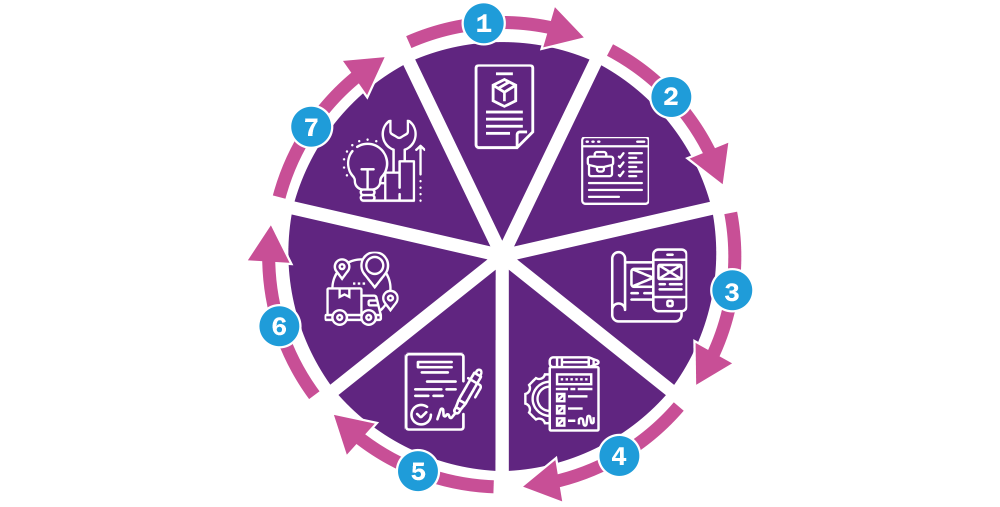 1.

PRODUCT DESCRIPTION

This is the moment for a detailed briefing. We ask you various questions such as: What is the solution you are searching for? What do you want to resolve? What do you want to avoid at any cost? What problems have you encountered before? What is your price level, and what kind of quantities do you need? What is your timeline? What is the duration of the roll-out? What is your budget for the prototyping?
How should we handle the logistics? How are we going to service the displays? How many and which spare parts do you need? How are we controlling the service request? And more…

2.

CONCEPT DRAFTS

Now the creative process starts! Our concept designer will create several concept drafts with the use of 3d CAD technology, and renderings/mock-ups that will give you a realistic idea of how your product will look. With your valuable comments, we are moving toward the advanced draft.

3.

ADVANCED DRAFT

Now it's time for our team of skilled engineers to create the advanced draft, that will give you more insight into the concept, the material choice, the basic outlines of the construction, and all the functionalities. The last modifications will be made before your team approves the final advanced draft and starts prototyping.

4.

ENGINEERING AND PROTOTYPING 1

In this phase each part will be engineered, the cost price and the different supply partners will be selected, and availability and delivery time will be checked for each of your batches. The result is a fully assembled prototype ready for your design and functionality approval.

6.

LOGISTICS & ROLL OUT

We do not only take care of solid packaging and a clear manual but will also take care that everybody in the chain will be informed. We are able to facilitate door-to-door delivery where needed. Our packaging allows you to ship from your own warehouse when needed. Service and FAQ questions and documentation is supplied for effective communication and smooth handling.
We design with beauty & simplicity for you
to be free in your creation.