CARRÉ WITH LOCKABLE EYEWEAR SHELVING DISPLAYS
Lockable solutions that make people feel at ease 
The Carré Lockable eyewear shelving displays are the ultimate presentation for luxury frames, that deserve more attention, require impeccable lighting and need to be protected against theft. By choosing our lockable eyewear solution, you can easily create an environment where both you and your customer feel at ease. These units feature lighting modules of ten LEDs per individual frame, that provide a lively bright image and make your eyewear stand out.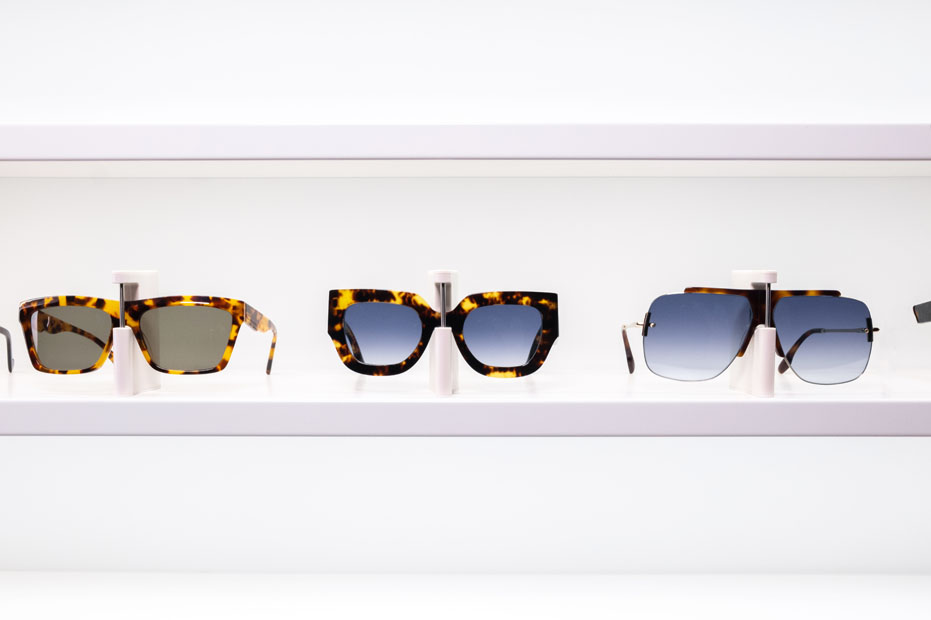 CREATE YOUR IDEAL VERSION
OUR PRODUCT RANGE
The Carré Lockable shelving displays are available in two different sizes which can be used as self contained optical displays but can also be connected to any other Carré unit (Carré steel, lockable or glass versions) of the same height. These units are available in two chassis colours and four background colours, and any combination is possible. Use the configurator to create your ideal version. 
*Carré mirror-storage displays are available as self-contained displays.
ADD ACCESSORIES