RETAIL PROJECTS - ALUMINA LOCKABLE EYEWEAR RODS, CARRÉ ISLAND UNITS AND STILO FRAME HOLDERS

Optiek Leon - Anna Palowna
Seamless and neutral integration inside any store concept is such a strong factor for our Alumina eyewear rods. Get inspired and discover how this retailer together with their architects integrated these rods into a hospitality atmosphere to create their own unique appearance.
New, fresh yet familiar


There wasn't much wrong with the layout of Optiek Leon, but the interior was a bit outdated. Together, we have renovated the furniture, the workshop, and floors and walls, giving the whole store a new fresh look, yet keeping its soul.

I'm quite proud that we created a new look in just one week

The challenge was that we wanted to achieve everything within a week and we succeeded. It is a solid building so we did not have to do any major renovations.

Have you achieved your goal?

I wanted a serene and well-maintained space, which worked out well. This gives me a good feeling and it feels more personal to me.

What are you most proud of?

That everything now fits together. It became a bit of a hassle and that has now all been straightened out. For example, the wood of the base cabinets is the same as the table and the counter.

Sunglasses should always be presented in a secure manner.

Sunglasses are somewhat susceptible to theft. We wanted to close them again as usual. With the Alumina eyewear rods, we can present the correct amount of glasses in relation to the rest of the glasses presentations.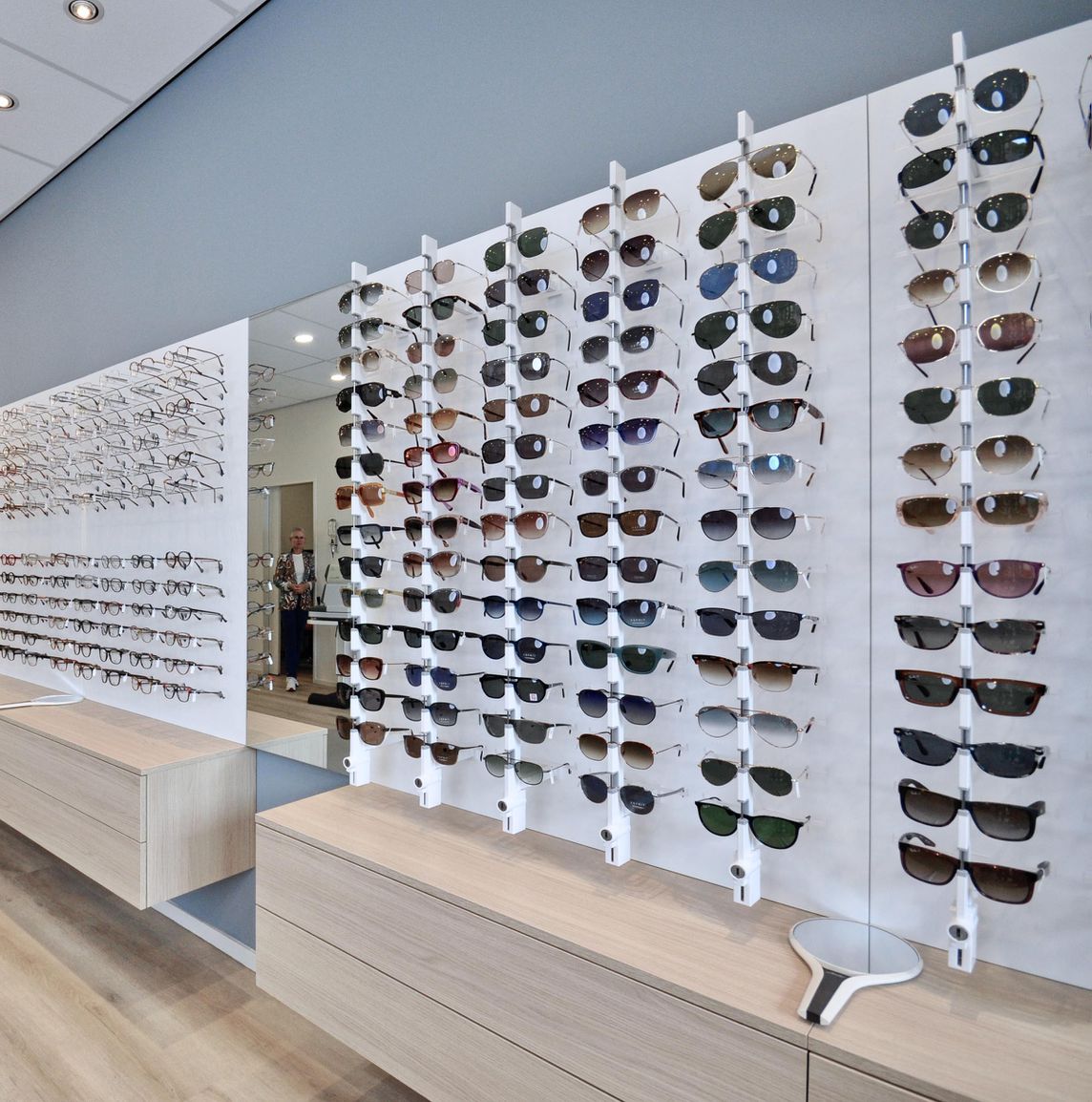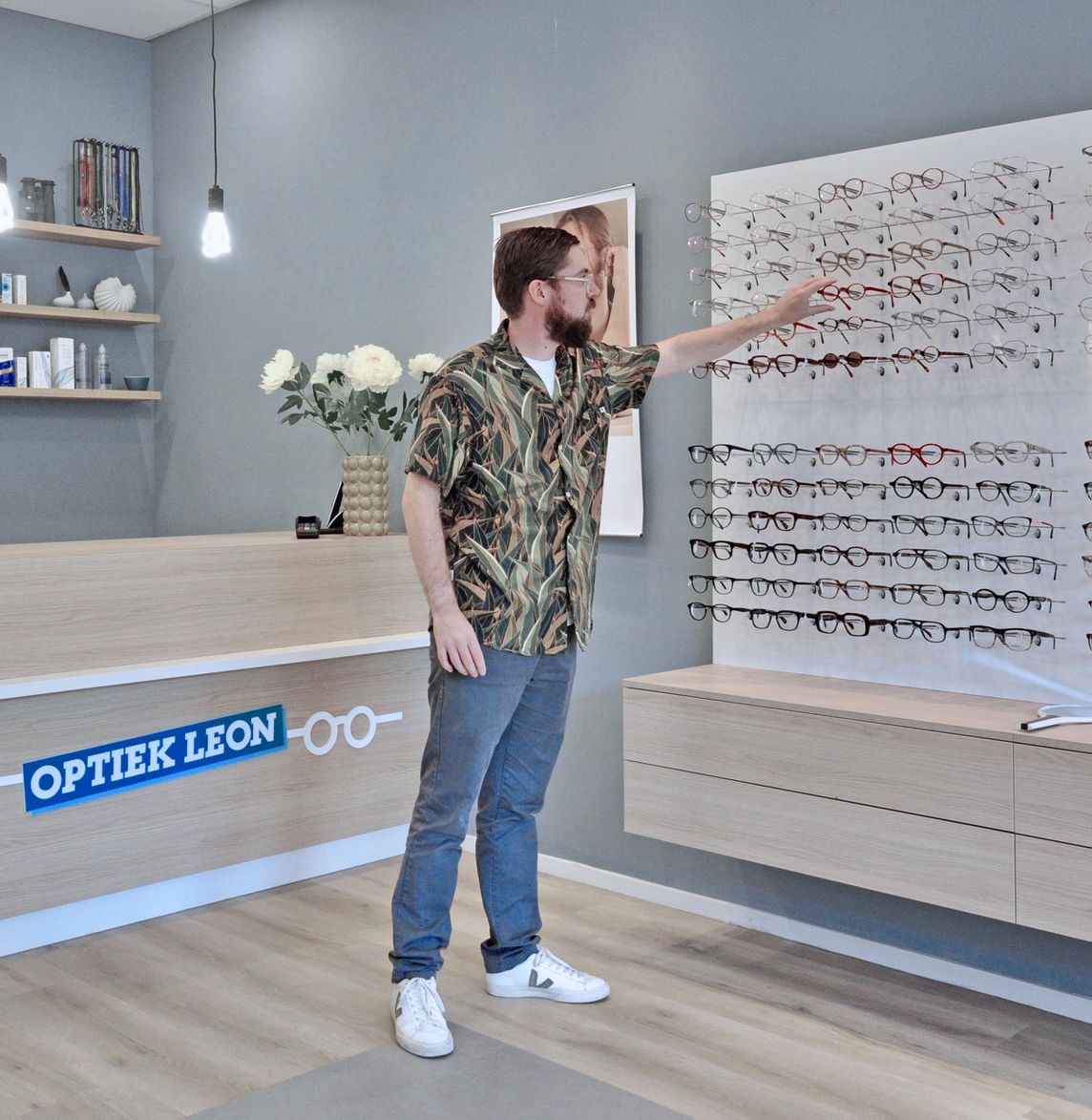 And why did you present the correction frames on the horizontal Stilo spectacle pens?

We looked at the Carré glasses cases with lighting in the showroom in Haarlem and that is a nice solution but quite expensive. The panels with Stilo's are a nice budget-friendly way to present the glasses in a neat manner.

The cabinets specifically for glasses stock present themselves very nicely to customers


We have remained the same in the number of glasses positions and the stock can be neatly stored in the drawer cabinets directly below the glasses presentation panels. I have wanted to have this neatly organized for a long time with beautiful base cabinets and it also dresses up the store nicely because it is part of the interior. Two birds with one stone!

Natural light through the open shop window

The facade is completely made of glass, which provides a lot of natural light and we wanted to preserve that. We placed a Carré glasses island on one side. This way we can present the glasses beautifully in the display window to the outside. If the stock is larger, we will also fill it for spectacle presentation in the store.
Store: Optiek Leon Anna, Palowna
Interviewee: Bart Koks
Store design: ZIP Interieur, Anna Paulowna
Shopfitter: ZIP Interieur + Top Vision Instore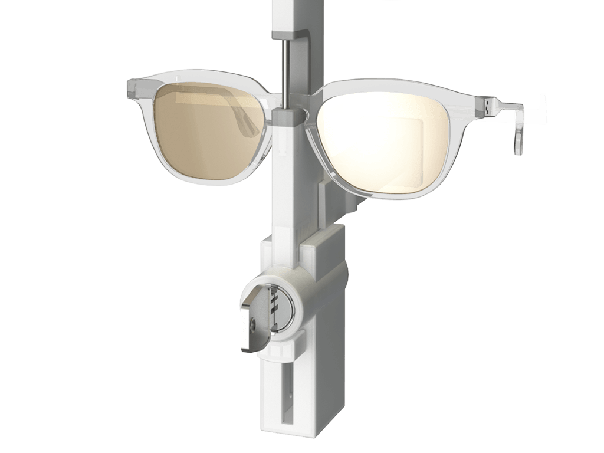 Alumina 15 Key White
Alumina eyewear rods are the natural choice for high-capacity presentations and seamless integration. Available in non-locked, key-locked and remote-controlled versions.
The key-locked version uses an efficient mechanism that delivers exceptional durability.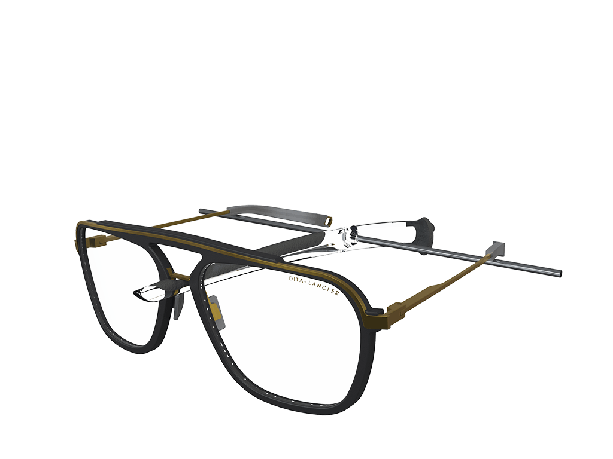 Stilo XS Transparent
The XS version of the Stilo are individually connected by stainless steel rods, that allow for easy creation of horizontal lines, for a serene and clear overview of your collections. These subtle, elegant frame holders focus all the attention on your collection.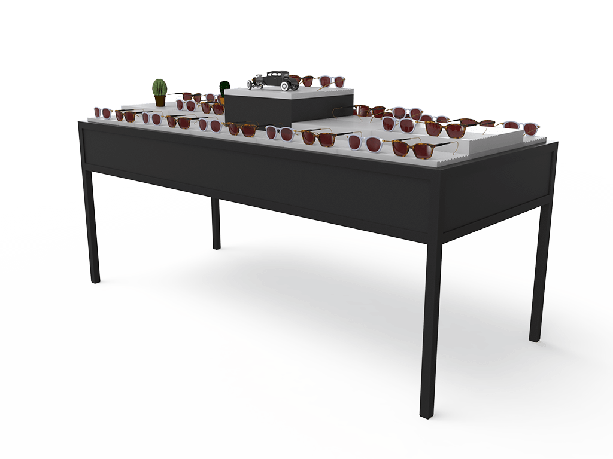 Carré Island Units
Carré Optical Island Displays invite your customer to browse through your latest eyewear collections, offers, and themes. Use the Optical Island display to create a natural optical in-store shop route.