BASALT XL FLOOR DISPLAYS // IN-DEPTH PRODUCT INFORMATION


why choose basalt xl floor displays
Flexible eyewear presentations

Sunglasses are usually a relatively small yet unmistakable part of your turnover, but they need the right attention. By combining our lockable Alumina eyewear rods with our stylish Basalt glasses display, you can create lockable spectacle presentations in places where you have no walls to mount. This way you can quickly create extra presentation capacity, either as a freestanding unit, as a room divider or as a window display.
Outdoor lockable optical floor display
We have always loved making beautiful and industrially designed products. For more than thirty years we created sophisticated optical eyewear rods for lockable and non-lockable presentations. We took up the challenge to design a lockable and rotatable glasses display that can be used both as a room divider and as a window display. We created a stylish unit with a sleek and modern look that can take a beating and can also be used on uneven surfaces. This glasses rack is equipped with wheels that allow you to move it easily or with adjusting screws for optimal placement.
Eyewear brand exposure

Basalt Optical Floor displays are fitted with Alumina lockable eyewear rods, that can be equipped with accessories to convey your message. The Interchangeable shields on both the top and bottom of the optical floor display allow for even more eyewear brand exposure or can be used to communicate special offers or events.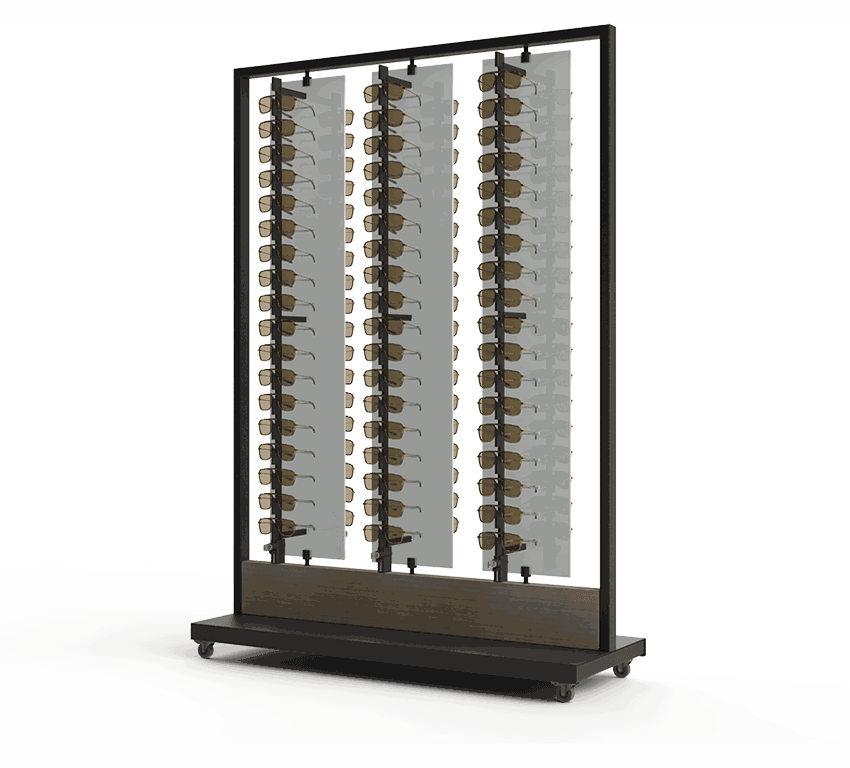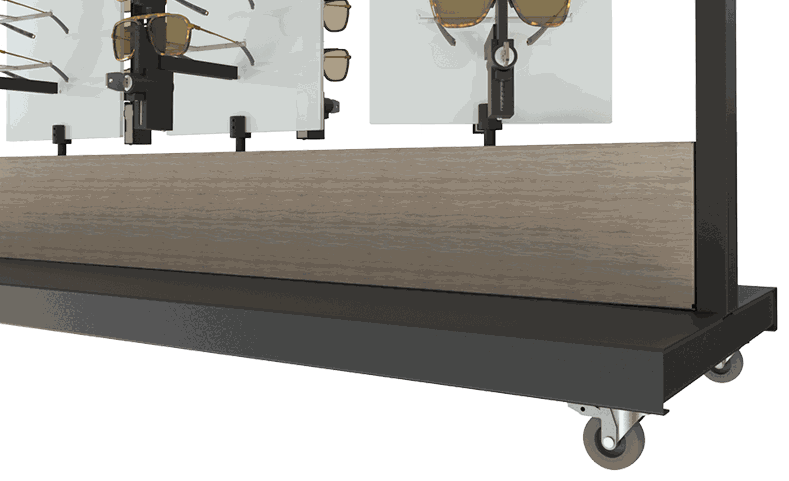 flexible presentation capacity
While this unit is used inside the store, it is fitted with sturdy wheels to easily move it around, or with leveling feet, to give it a stable fixed position.
STURDY WHEELS FOR MOVABILITY
LEVELING FEET FOR STABLE FIXED POSITION

ROBUST CHASSIS AND WHEELS


revolving panels
Basalt eyewear racks are fitted with satin-finished panels that ensure limited cast shadow and feature a rotation system that allows users to see both sides of the unit, which automatically returns to a neutral position.
ROTATING BACK PANEL

LOW FRICTION MECHANISM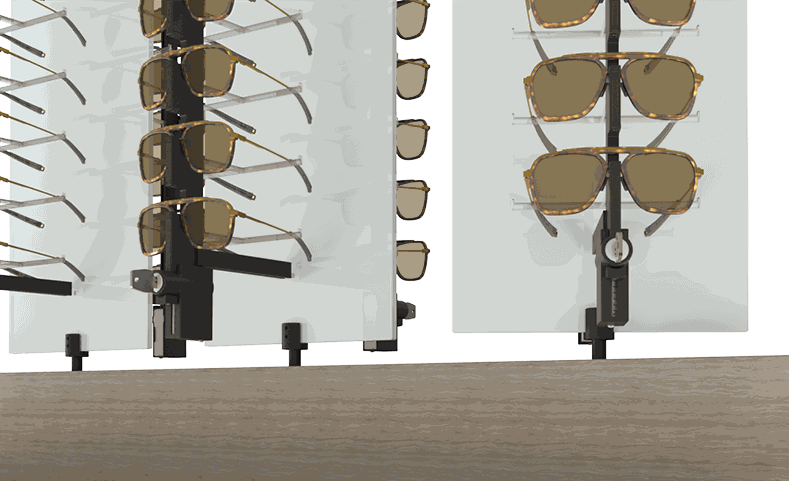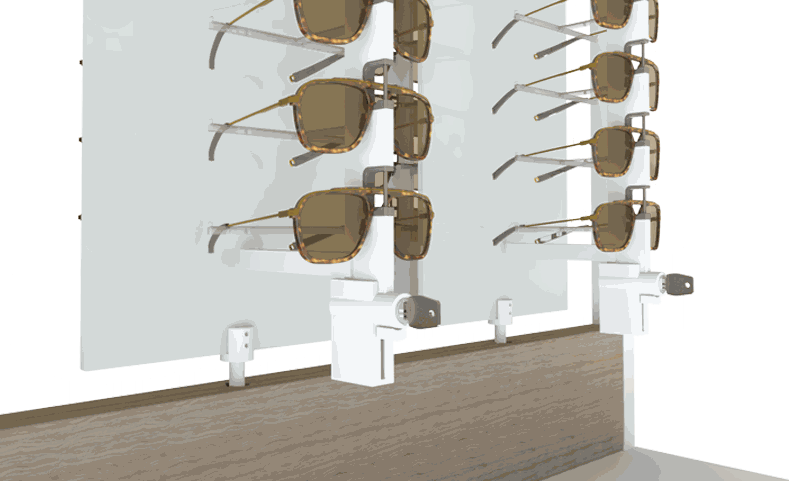 key-locked glasses rods
The key-locked version of our Alumina eyewear rods uses an efficient locking mechanism that delivers exceptional durability.
These manually operated displays are user-friendly and open and close smoothly. Each rod is provided with a reliable key.
DUTCH DESIGN

SECURITY PIN DISAPPEARS WHEN OPEN

INTERCHANGEABLE LOCK
non-locked accessible display
The non-locked version of the Alumina Eyewear rods is an efficient solution for presenting eyewear in an accessible way.

These rods ensure stable positioning of the eyewear, especially used for high-volume eyewear presentation.
ACCESSIBLE

STABLE POSITIONING

VERTICALE PRESENTATION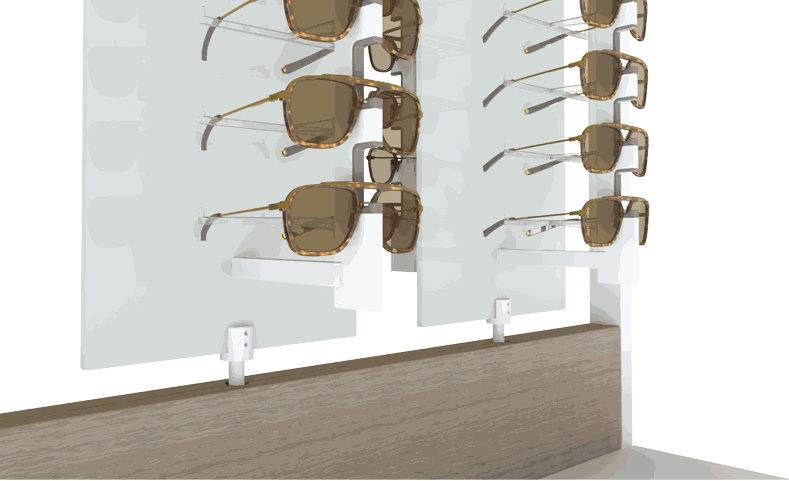 EYEWEAR RODS ACCESSORIES
Alumina optical eyewear rods can be fitted with accessories that convey your message, and are available in two different sizes. An A5-sized version that can hold campaign images or a mirror, or a business-card-sized version that can hold a logo card. Both versions allow easy interchanging of the image cards and positioning onto the rods
.
Please select the product below.