STILO OPTICAL FRAME HOLDERS IN-DEPTH PRODUCT INFORMATION
WHY CHOOSE OUR STILO OPTICAL FRAME HOLDERS
We noticed that there was no optical frame holder that matched the actual quality of the eyewear on display. We set ourselves the task of creating a high-quality optical frame holder with a sophisticated look, that was not inferior to the eyewear but would also keep the attention focused on the eyeglasses and not on itself.
Not just by aesthetics; this optical frame peg should allow opticians to showcase their optical frames in a stable manner, without having their clients placing the eyeglasses back incorrectly, and without having their optical frame board looking cluttered.
HIGH END FINISHING
In order to achieve the highest technology, we decided to co-operate with the eyewear manufacturing industry. They are used to develop the moulds for the most refined parts that meet our desired quality standards.
We chose to use double injection moulding, with hand finishing where we combined soft rubber and clear polycarbonate for seamless integration and permanently fixed result. The rubber is equipped with small carvings made for stable positioning and the polycarbonate has a super smooth surface, matching the look and feel of the eyewear on display.
DUTCH DESIGN
STABLE OPTICAL FRAME POSITIONING
CONNECTABLE OR FREE POSITIONED
HIGH END FINISHING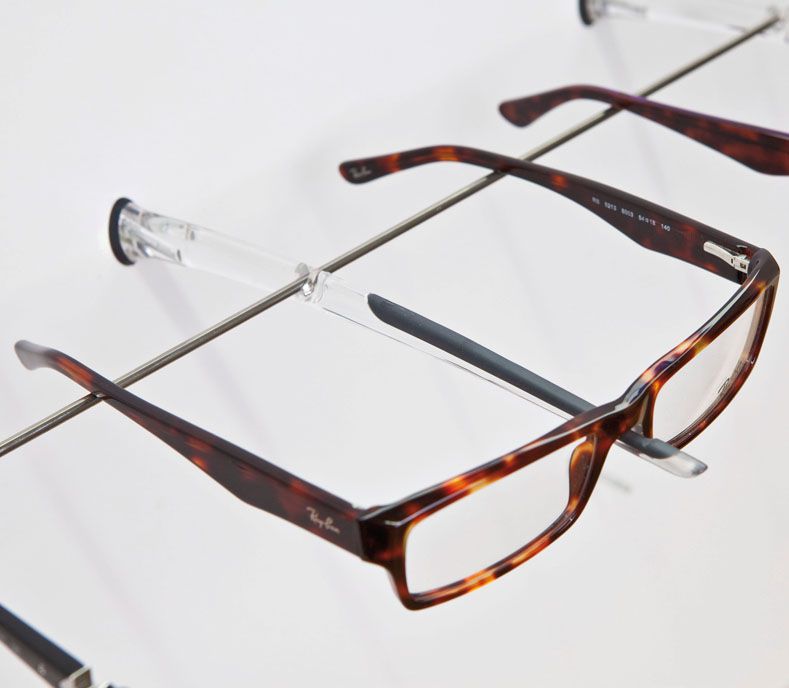 STILO OPTICAL FRAME HOLDER IN-DEPTH PRODUCT INFORMATION
IN-DEPTH INFORMATION
Stilo is an industrially designed range of high-quality optical frame holders that allow for optimal presentation of eyeglasses and sunglasses. These optical frame holders are hand finished to perfection, are available in white and transparent, and come in three different shapes: the Stilo XS and Stilo FD (Flying Dutchmen) and the Stilo 180.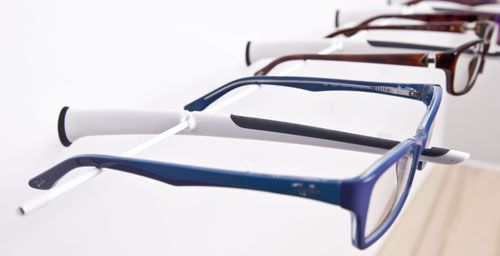 STILO XS: connectable pins
The XS version of the Stilo optical frame is individually connected by stainless steel rods, which allows for the easy creation of horizontal lines, for a serene and clear overview of your collections. These subtle, elegant frame holders focus all the attention on your eyewear collection.
ELEGANT DESIGN

SMOOTH HORIZONTAL LINES

ALL THE ATTENTION ON YOUR GLASSES
stilo fd: free positioned pins
The FD (Flying Dutchman) version of the Stilo optical frame holders is moulded in one piece with its own optical temple supports and does not have to be connected to adjacent optical frame holders, allowing total creative freedom of your eyewear grid. Its functional design with a double injection-molded rubber bridge support ensures stable positioning of the optical frames. This version is also available with a magnet for mounting on metal objects or printed banners.

FREE WALL POSITIONING
MAGNETIC MOUNTING AVAILABLE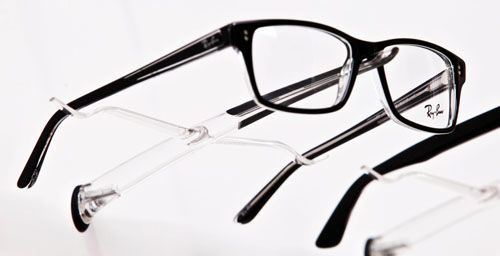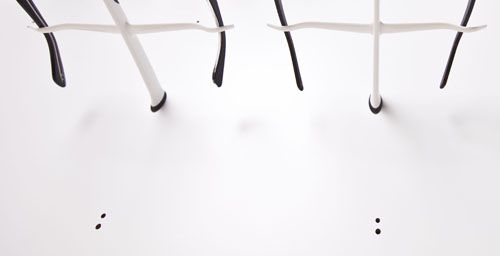 MOUNTING
Stilo FD optical frame holders are fitted to the wall by a special mounting peg and can be perfectly aligned on any solid surface. Its rubber wall plate ensures a stable presentation and avoids putting pressure on the surface during assembly, whilst its rubber bridge support ensures a stable and correct position.
Important: The panel with the required holes should be made by a professional to ensure a straight pattern for your presentations.
Product Configurator will load here...