Product assortment

Our product assortment consists of a wide variety of wall-mounted or floor-mounted eyewear displays, each with its specific features, that give the optical retailer the perfect solution to make their eyewear collections shine.
Below you can find and download all available text and images for each specific product type, or a download option for a whole product group.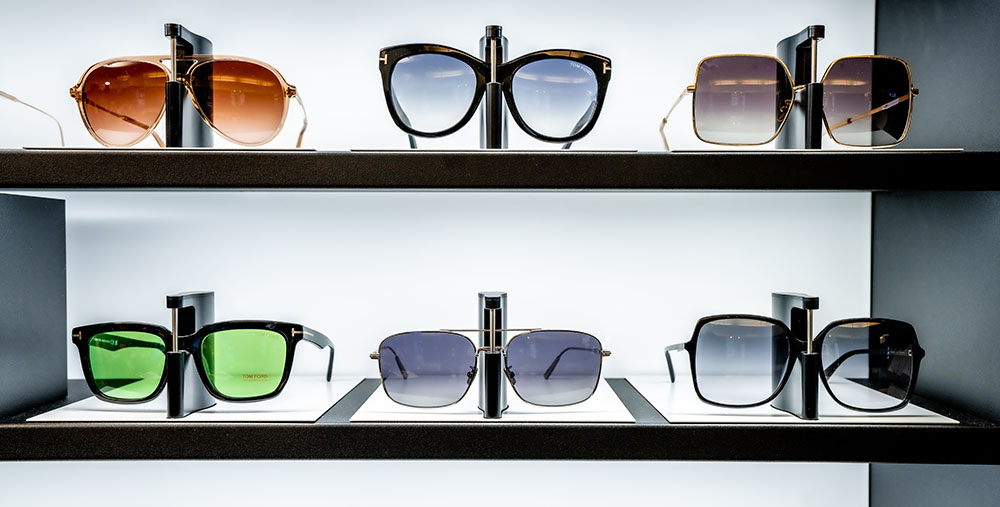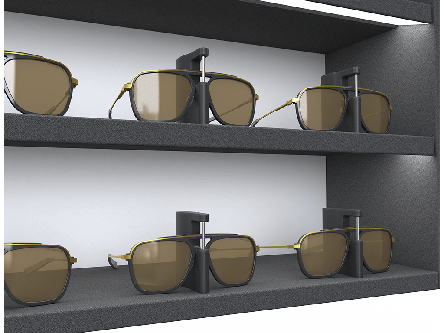 Carré Lockable
shelving displays
The Carré One lockable shelving units are unique remote locked eyewear shelves with high level integrated LED-lightning. These Lockable solutions are made for you to create an environment where people feel at ease.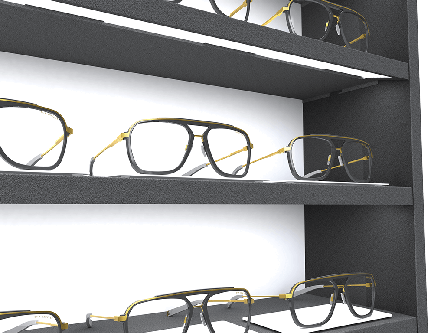 Carré
Steel
shelving displays

The Carré Steel shelving units are the ultimate presentation to express your unique brands with high level integrated LED-lightning that provide a lively bright image and make your eyewear stand out.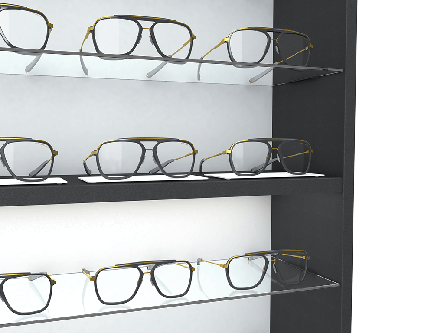 Carré
Glass
shelving displays

The Carré glass shelving units are a transparent shelving system with a minimalistic, clean and pure look. The top panel led-light reduces the cast shadow, to create a clean and calm view on the eyewear.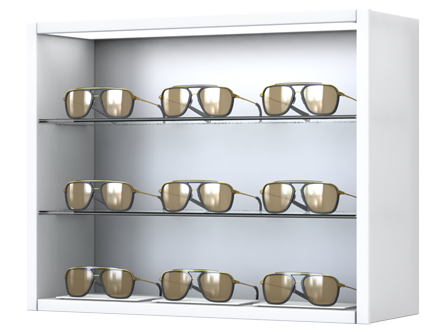 Carré
Luxury shelving displays

The Carré luxury shelving units are designed for your most exclusive eyewear and are the ultimate way to display the true value of your high-end brands. Available with both steel as glass shelves.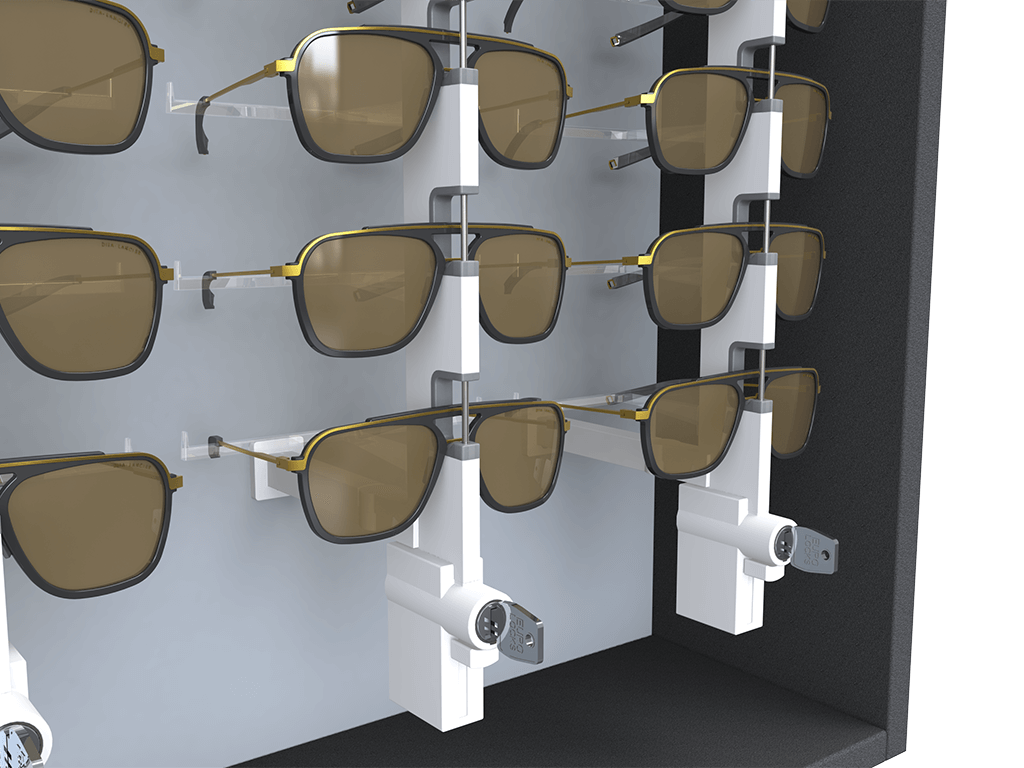 Carré
Lockable columns displays

The Carré units with vertical lockable presentations (rods) are the ideal solution to display your high-end sunglasses. These units feature a high capacity in presentations, and are equipped with top panel lighting.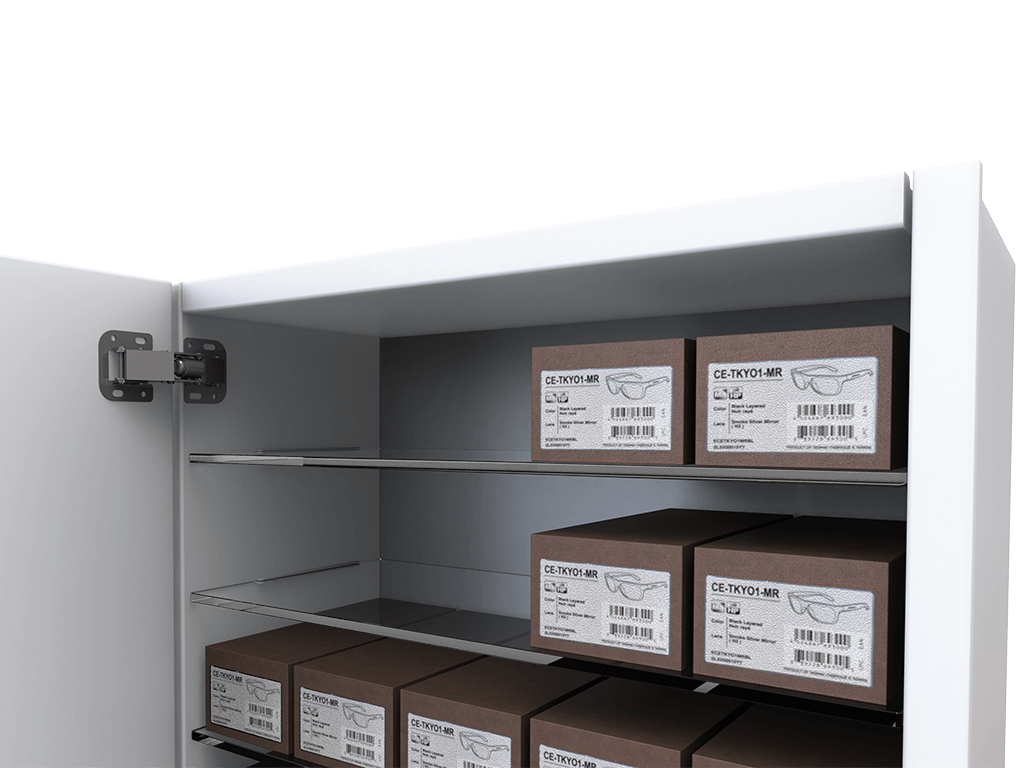 Carré
Storage and Mirror displays

The Carré Mirror & Storage units are equipped with a full-size glass mirror, that hides a storage compartment for additional stock and eyewear cases. An efficient solutions to create storage near your collections.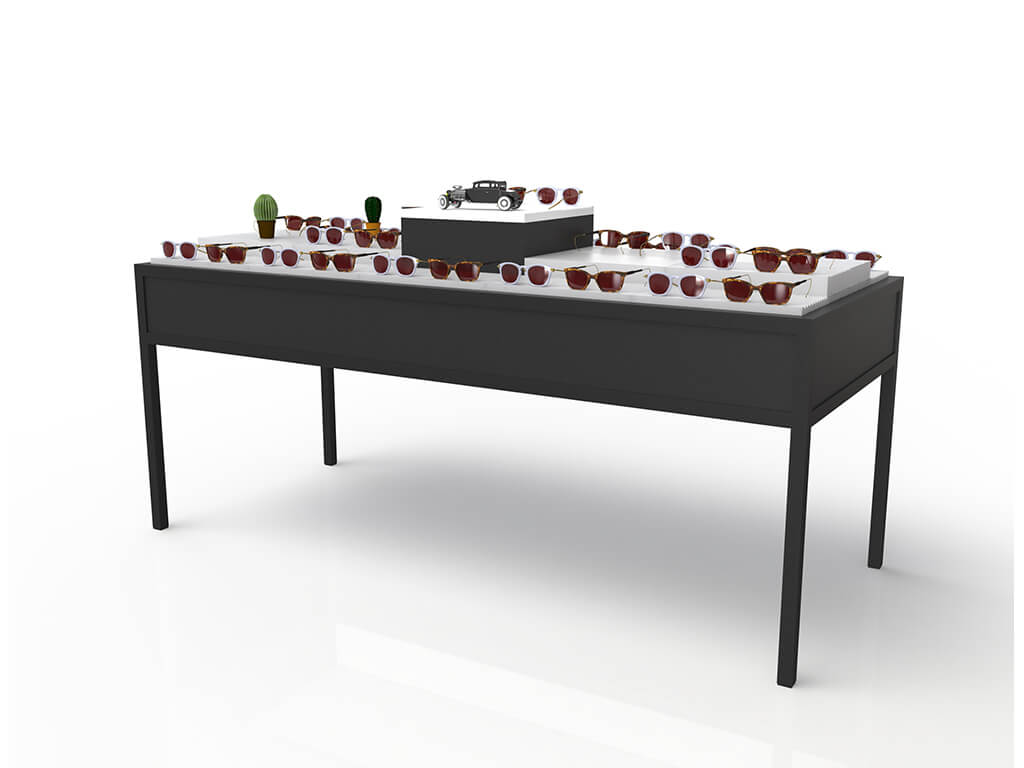 Carré Island
displays
The Carré Island units invite your customer to browse through your latest collections, offers and themes. The possibilities are endless, with ever-changing setups that pull customers into your store towards this display.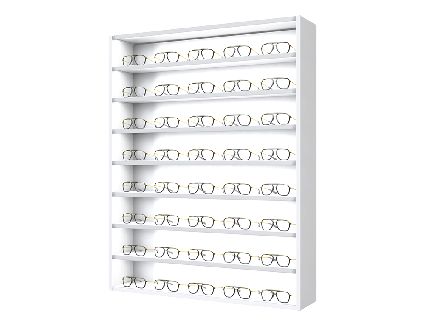 Complete Carré assortment
No desire to download each specific product type within our range of Carré shelving units.
We got your back! You can also just easily download the complete assortment all in one.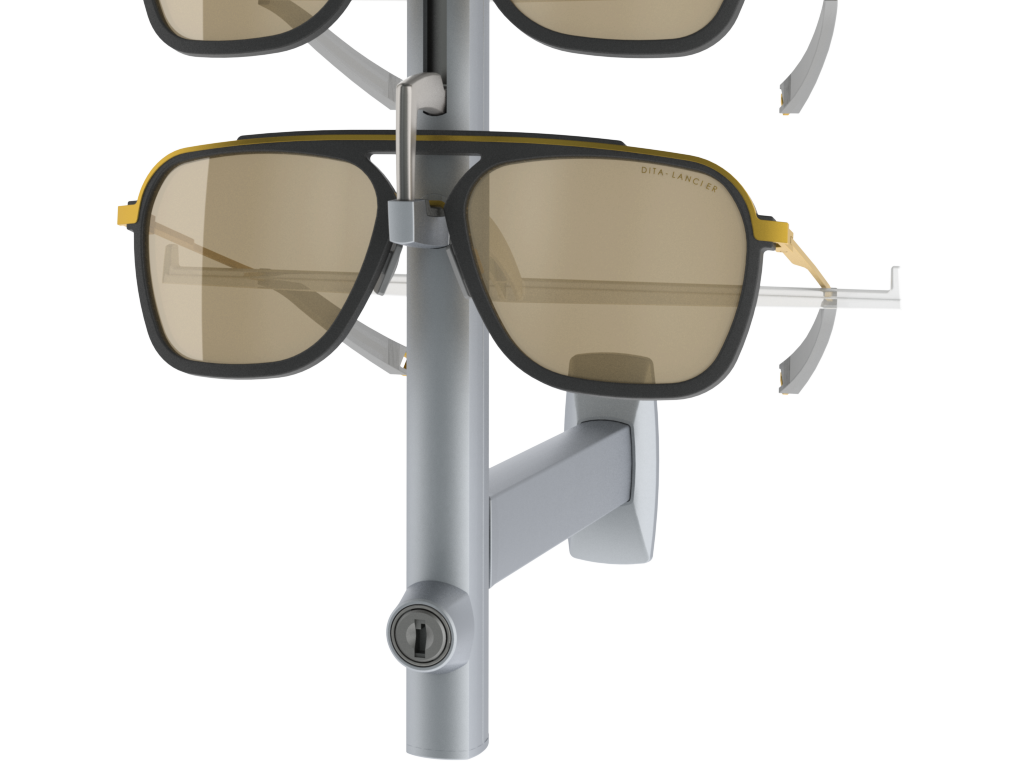 Mino
Eyewear Rods
Mino eyewear rods feature an elegant and attractive industrial design and are available in non-locked, key-locked and remote-controlled lockable versions.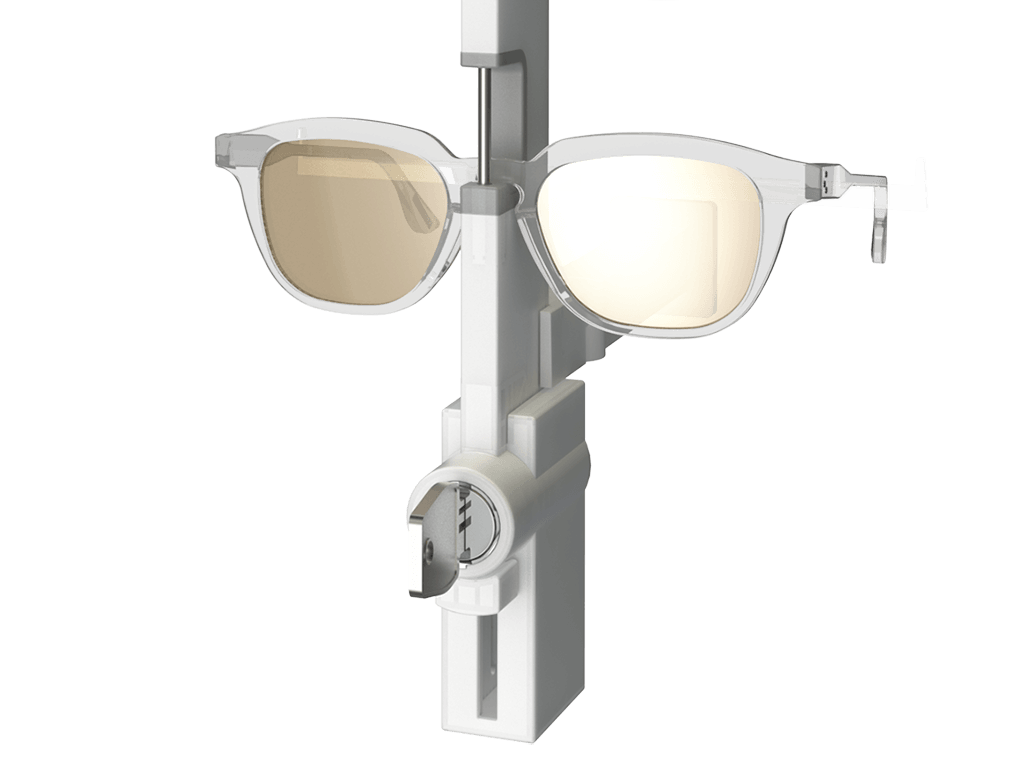 Alumina
Eyewear Rods
Alumina eyewear rods are the natural choice for high-capacity presentations and seamless integration. Available in non-locked, key-locked and remote-controlled versions.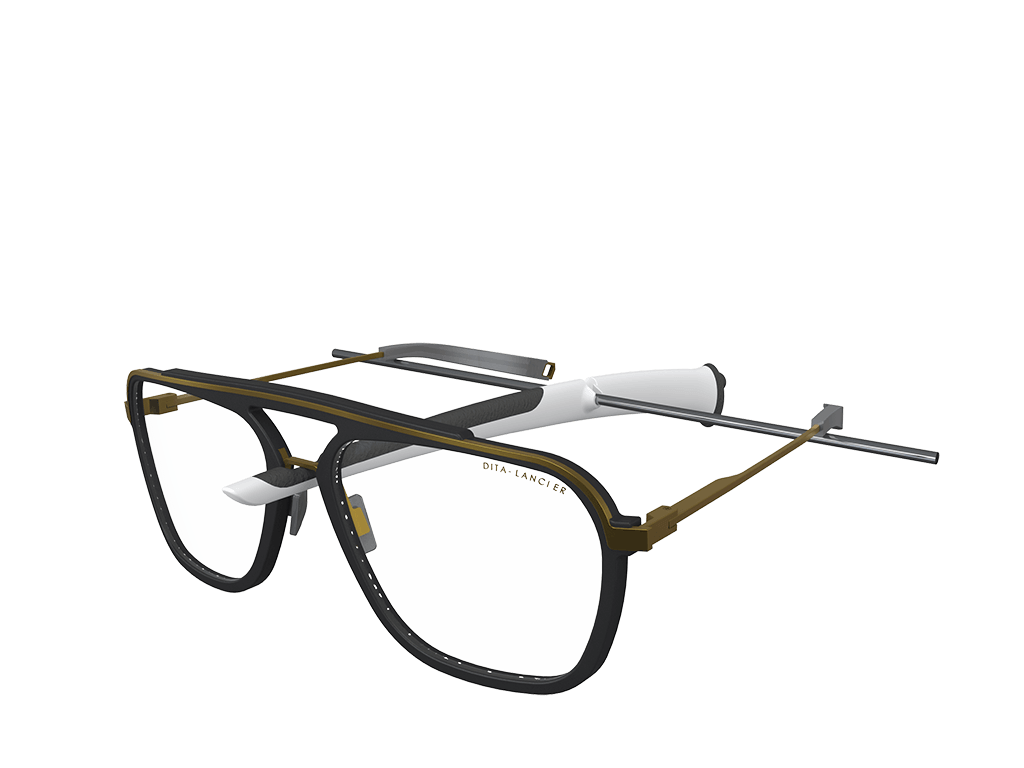 Stilo XS
Frame Holders
The XS version of the Stilo are individually connected by stainless steel rods, that allow for easy creation of horizontal lines, for a serene and clear overview of your collections. These subtle, elegant frame holders focus all the attention on your collection.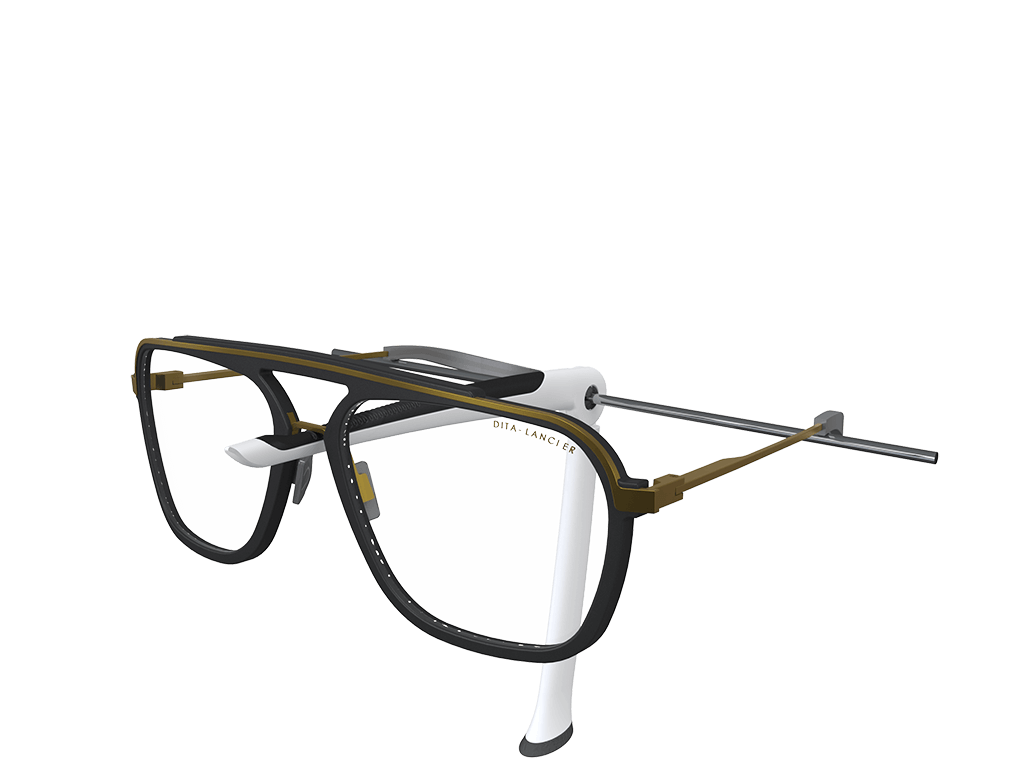 Stilo 180
Frame Holders
The 180 version of the Stilo are using the same connection rods as the XS version, but features a rotating mechanism that allows you to display your frames protruding directly on the wall, or hanging/standing on a shelf at a 90° angle.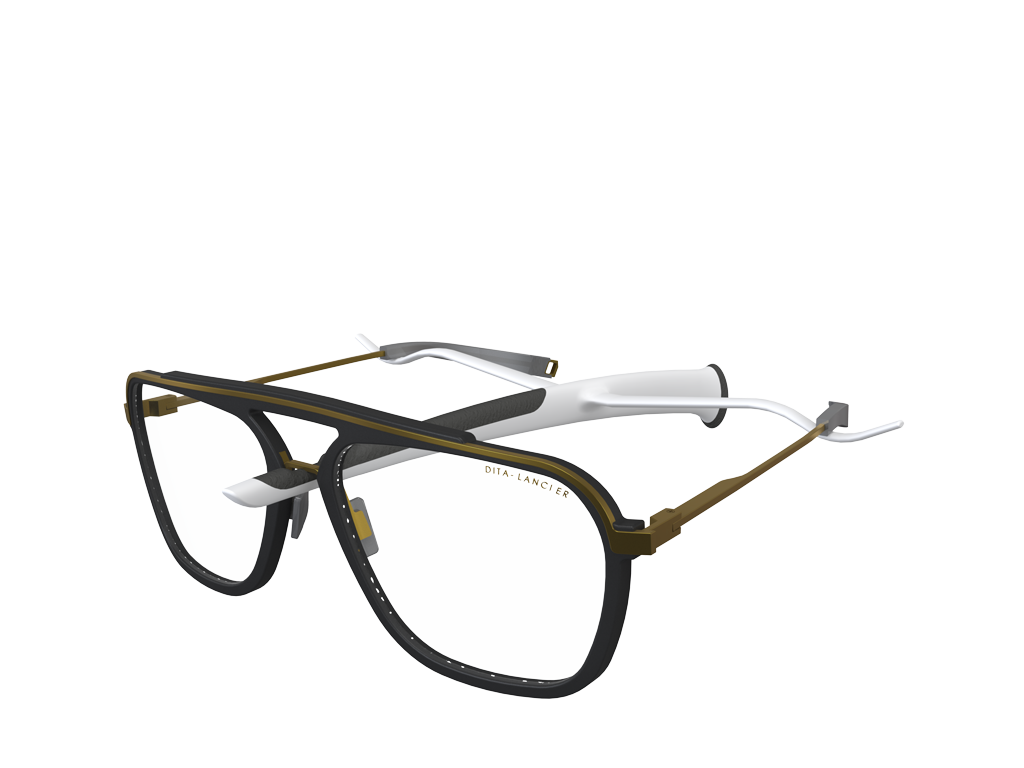 Stilo FD
Frame Holders
The FD (Flying Dutchman) version of the Stilo is moulded in one piece with its own temple supports, and does not have to be connected to adjacent frame holders, allowing for total creative freedom of your frame grid.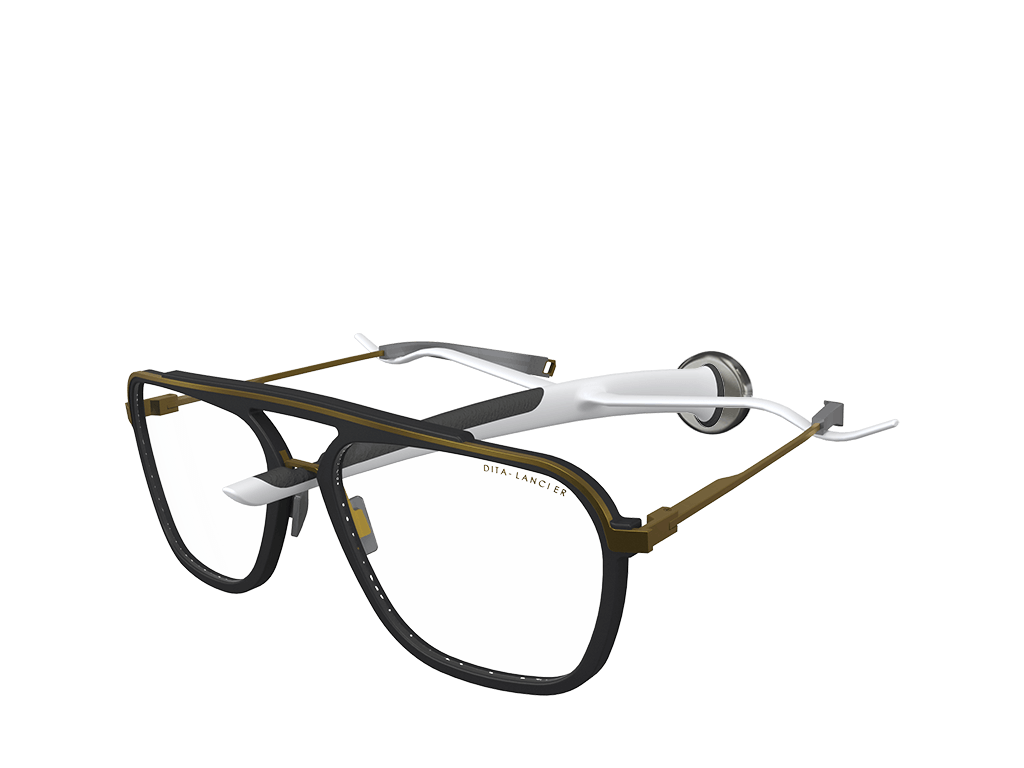 Stilo FD magnetic
Frame Holders
The magnetic version of the Stilo FD gives you full freedom and offers the possibility to change your grid frequently to surprise your customers. This version allows for easy mounting on metal objects or magnetic banners with a steel background.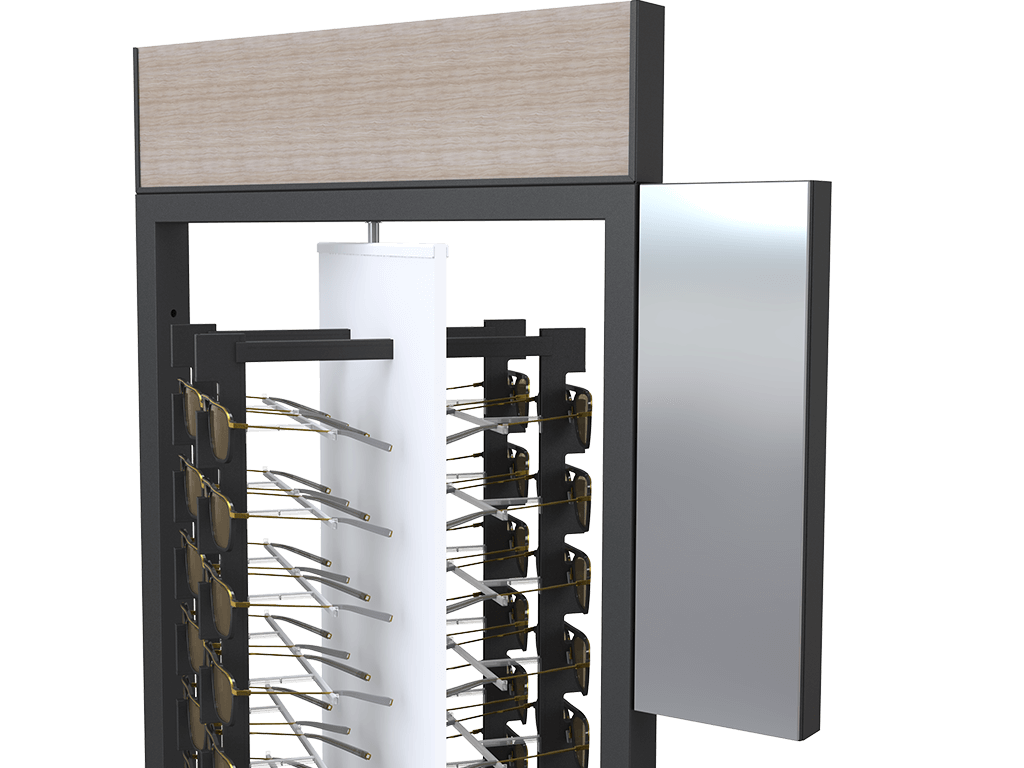 Basalt Eyewear
Floor Displays
The Basalt is a double-sided freestanding display with a modern industrial look for high-traffic locations, available in a lockable and non-lockable version.