EVENTS
Are you preparing for an exhibition, roadshow or showroom event?
Do you want to show eyewear collections or highlight frames on a tradeshow? We would love to share ideas with you and support your event with modular eyewear displays or furniture for rent or sale.
Bold Optical Fair
29-30 January 2023
At the beautiful new venue at De Werkspoorkathedraal in Utrecht, we officially launching our newest lockable eyewear presentation.
Carré "The One" combines our steel shelves with integrated LED modules and a completely new locking that is integrated within the shelf itself. This is the ideal presentation for luxury frames, that deserve more attention, require impeccable lighting, and need to be protected against theft.
And while talking about luxury, also make sure to check out our Carré Luxury shelving units. These optical luxury shelving displays are designed for your most exclusive eyewear and are the ultimate way to display the true value of your high-end optical brands.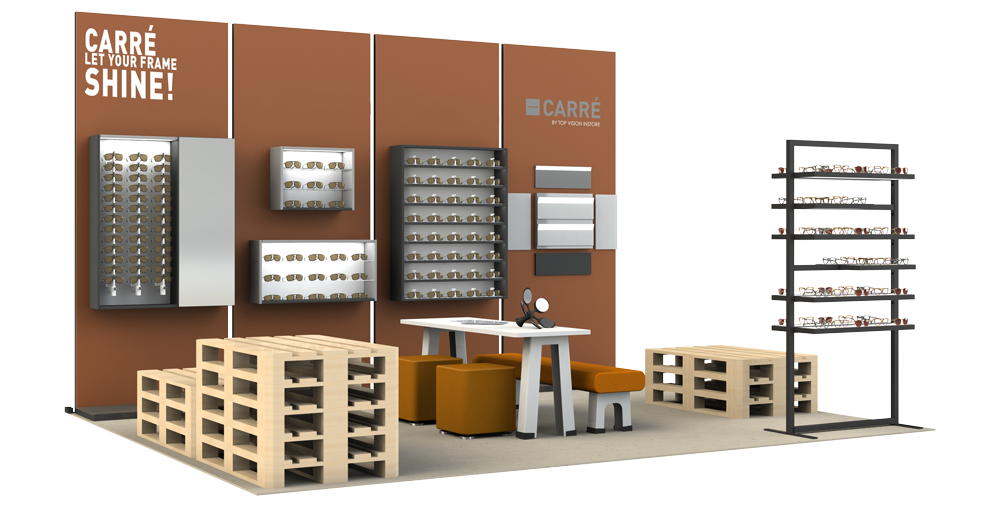 Hall of Frames
11-12 September 2022
Dutch opticians visit this trade show to find unique collections. Among 70 designer eyewear brands from all over the world, they can find frames that provide a unique value to their offerings.
Top Vision Instore was present with a selection of their furniture collection to inspire stores to present their eyewear on the right stage.
We are grateful that some of the leading stores in The Netherlands got inspired by the Carré shelving units and consciously choose this solution for their store.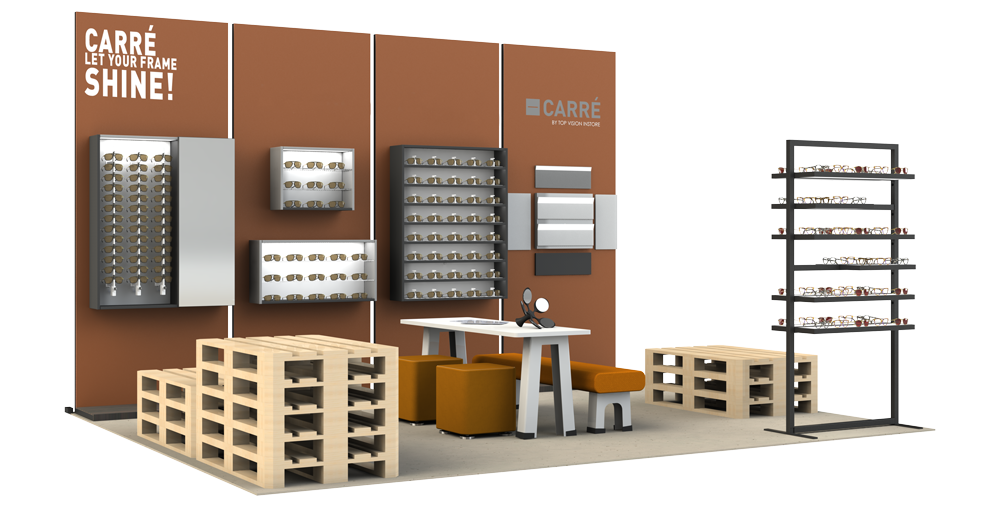 OPTI Munich
13-15 May 2022
At OPTI Munich, we did a special stand design for JOS! Dutch Eyewear design. It allowed the brand to be shown in different eyewear wall modules and presentation islands.
Here we also got the first customer reviews on the ONE remote-controlled lockable shelving displays.
This is the only remote-controlled horizontal locking system with all technology integrated into the eyewear holder. This means all eyewear is locked motorized with an individual motor unit to assure fast access and fast service.
Based on feedback from the market we launched this product shortly after the fair and realized the first projects.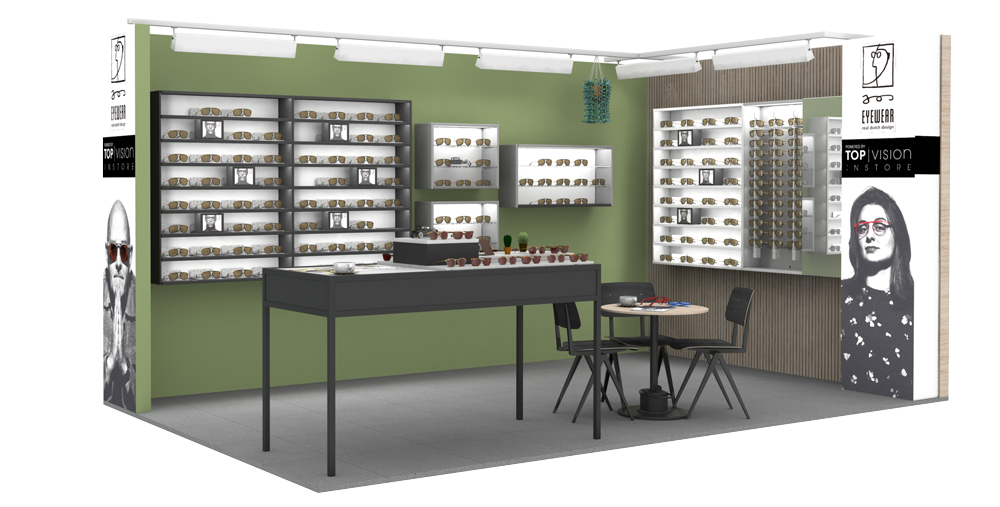 Bold Optical Fair
6-7 February 2022
This is where the magic happens. Here we did the first presentation of the Carré steel shelving units. We partnered with brands such as Emmanuelle Khanh, Gouverneur, and Blake Kuwahara to show the unique lighting for eyewear that you can only experience in real life.
Based on our launching campaign the first customers came to experience the Carré eyewear shelving displays.
Here we also got confirmation from eyewear artists that we are on the right track with this unique blend of lighting for eyewear.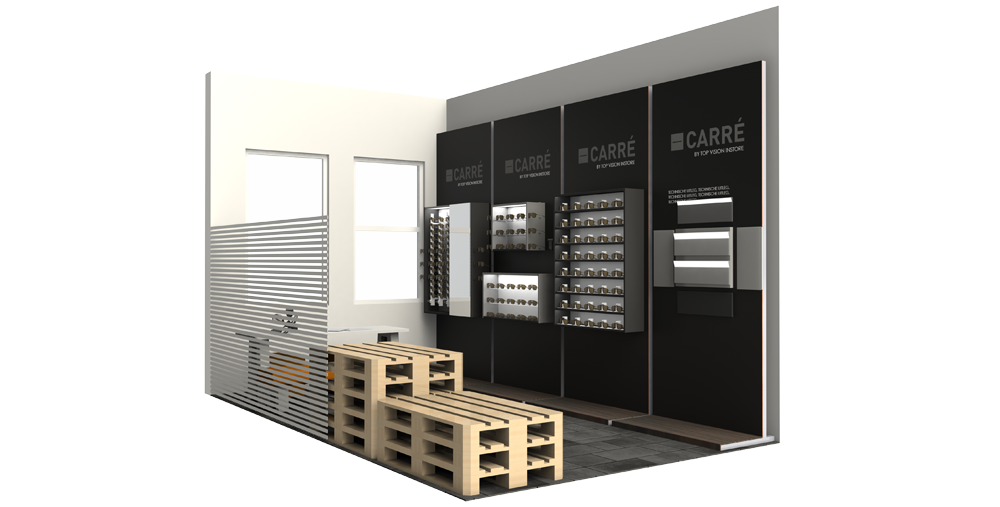 Silmo Paris
24-27 September 2021
Modular units to show Carré on the stand of JOS! to show the brand in an eyewear theatre and interview French opticians in order to get feedback on our new Carré line of furniture.
The eyewear displays are hung on a special modular system for flexible use at trade shows, showrooms, or roadshows.