RETAIL PROJECTS - CARRÉ STEEL SHELVING UNITS & MINO EYEWEAR RODS

COPINI OPTICIENS - HARLINGEN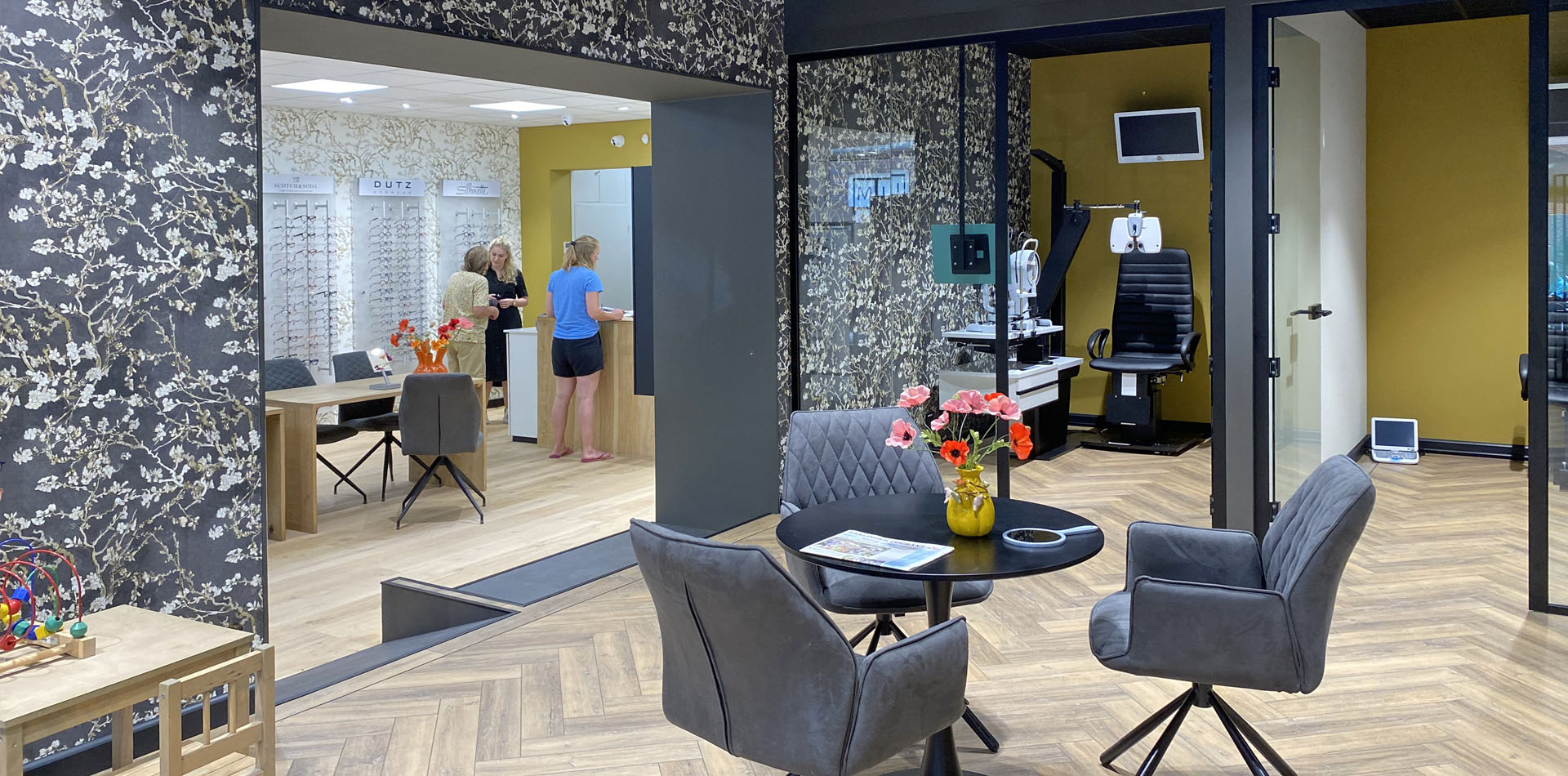 Mino eyewear rods feature an elegant and attractive industrial design to make high-capacity eyewear presentations. They are available as non-locked, key-locked, and remote-controlled lockable versions.

Discover how Copini seamlessly integrated our Carré Shelving units and Mino eyewear rods in their own unique store concept.

Copini Opticiens is situated in the coastal town of Harlingen, and apart from a light sea breeze, you will experience a warm welcome from the lovely people when walking into this beautiful optical store. Their staff is working hard to keep their customers both seeing well and looking good!

Recently Leo Copini and his family decided they wanted to expand the store to optimise their customer experience. They bought the building next door and merged the two together.

After previous successful collaborations, Leo trusted us once again to help him out with the realisation of this project. The goal was to elevate both the old and new parts of the store, to create one cohesive tasteful retail environment.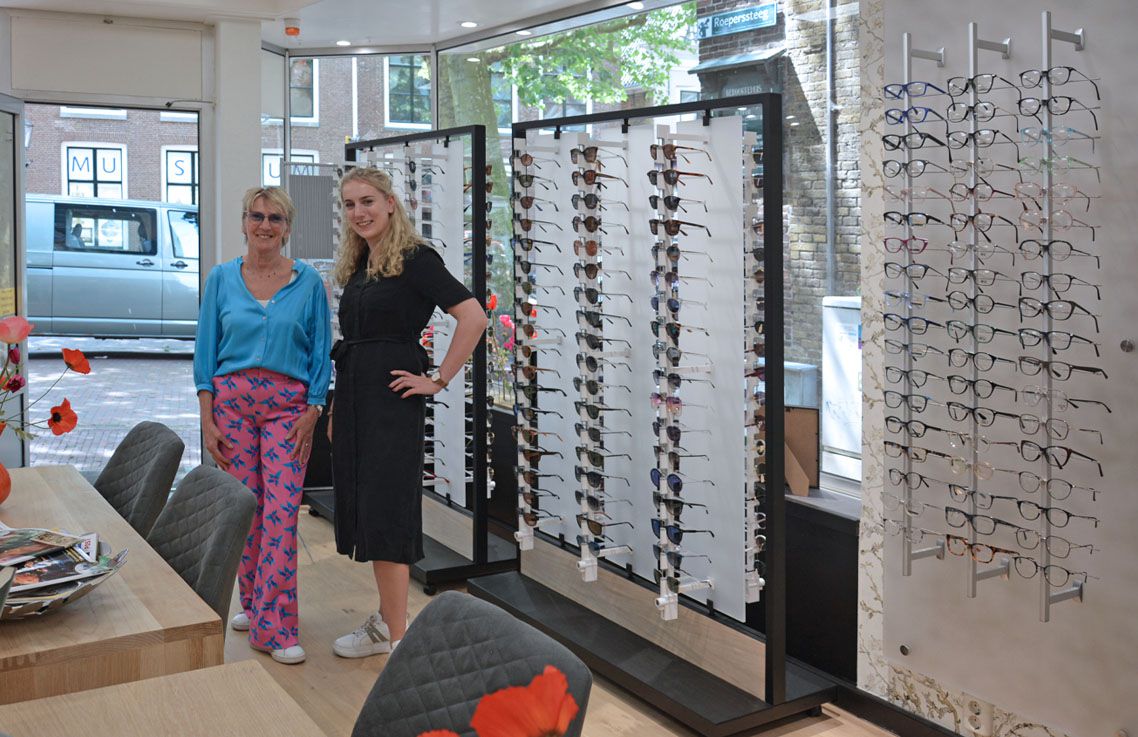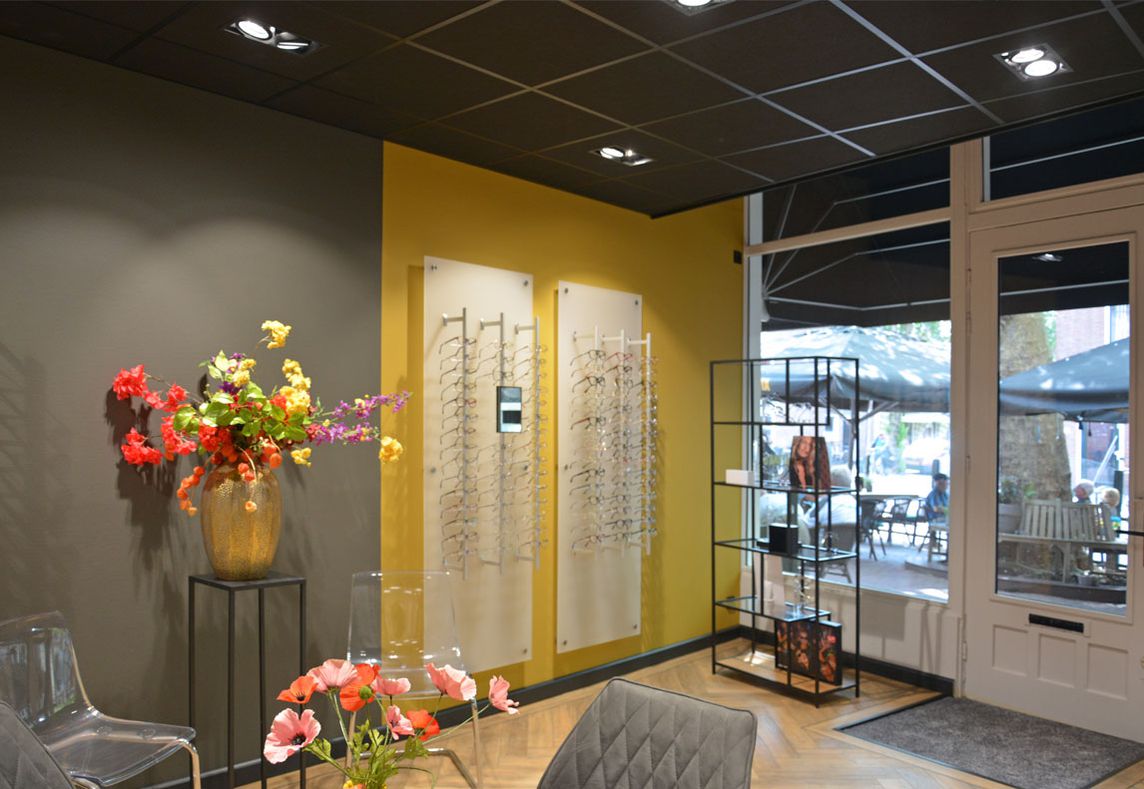 Together we achieved this goal by:

- Elevating the storefront by placing two of our double-sided Basalt XL floor displays behind the window to showcase their collections and seduce the passersby. And while these displays are fitted with sturdy wheels, they can be easily moved around the store, allowing for more flexibility and creativity.

- Adding our high-end Carré Shelving Displays for spectacles that deserve the best lighting.

- Incorporating everything to complement the existing wooden tones and hints of black as seen throughout the store.

The result is an optical with an attractive inviting façade and an improved customer experience. We are glad we could be of service to finalise this stunning result. The window displays on wheels, as well as the Carré Shelving Unit, truly add and accentuate the overall aesthetic of the store. Thank you Leo for the trust once again.

Store: Copini Opticiens, Harlingen
Store design: Top Vision Instore
Shopfitter: Top Vision Instore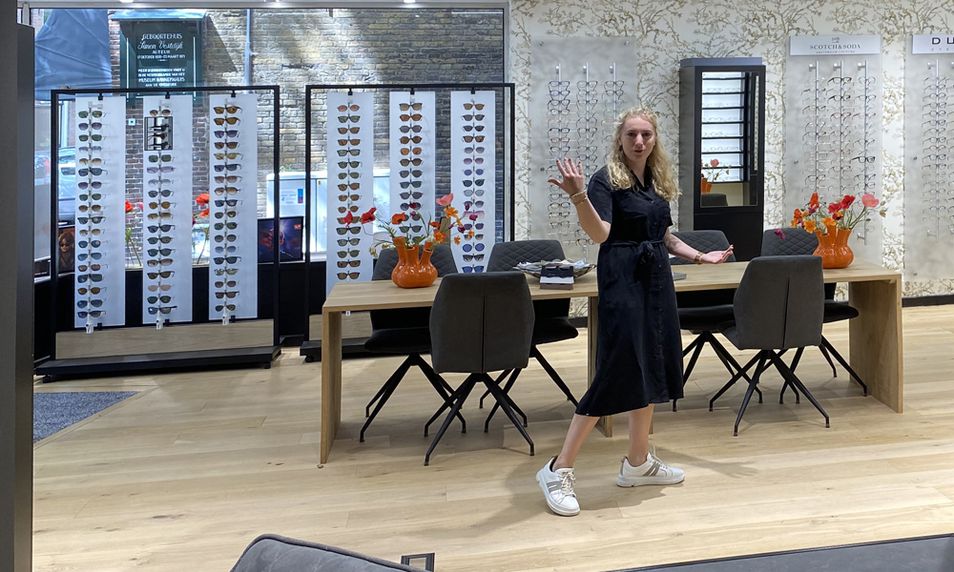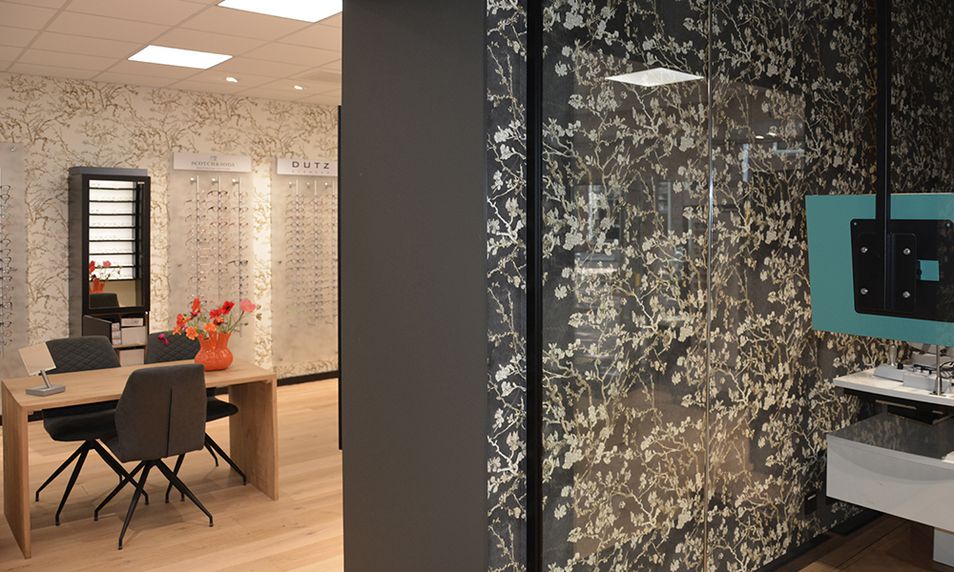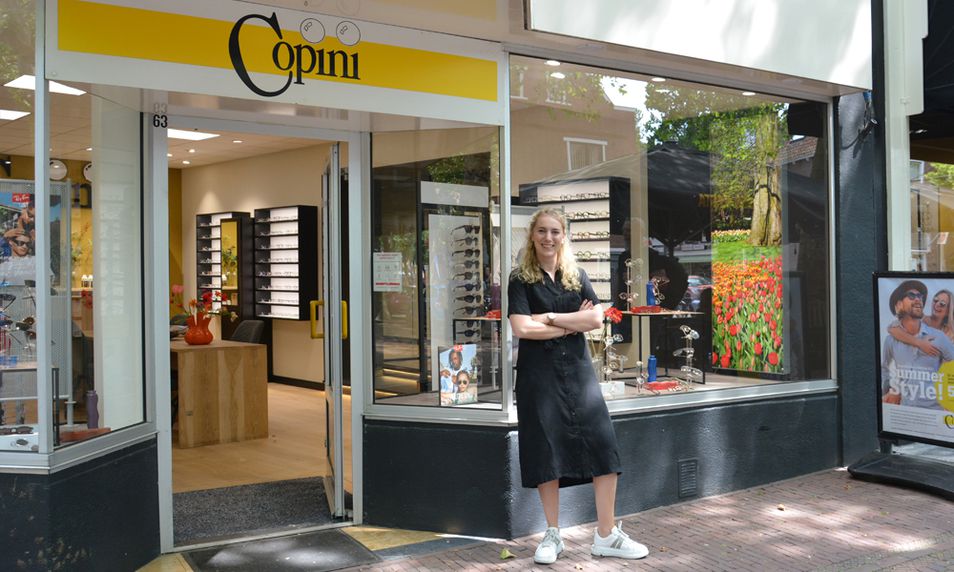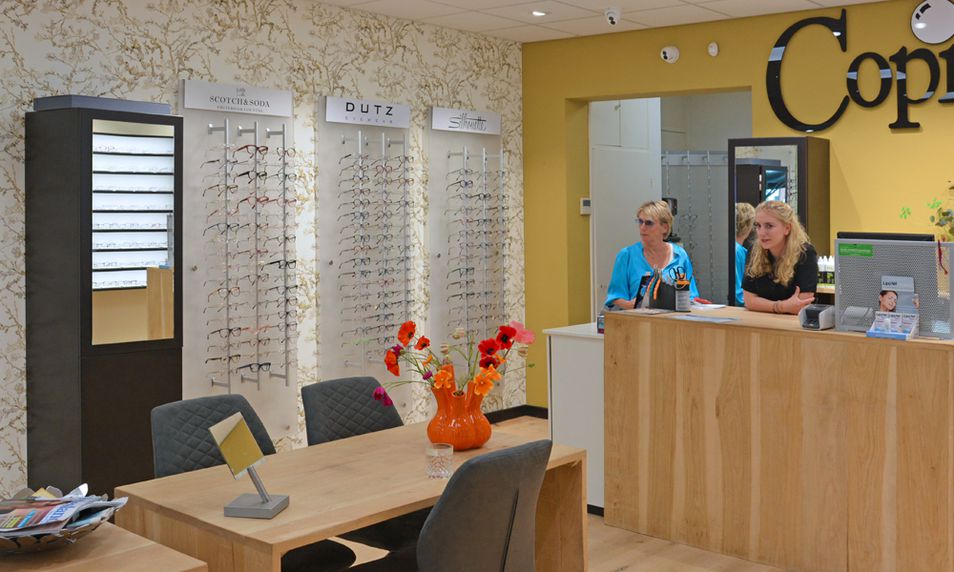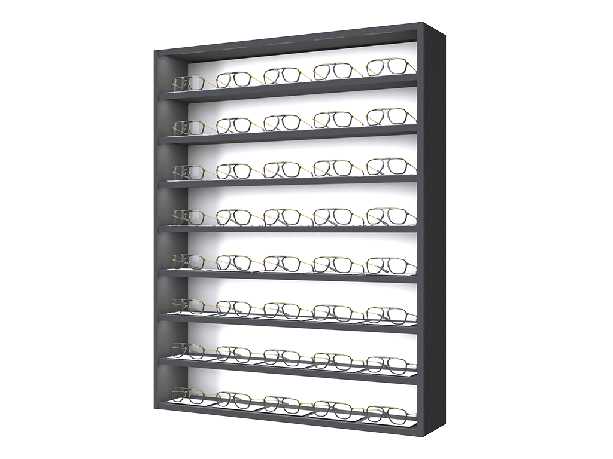 Carré Steel 8 x 5
The Carré Steel shelving units are the ultimate horizontal presentation to express your unique brands.

Each frame is individually highlighted by ten LED lighting modules that provide a lively bright image and make your eyewear stand out.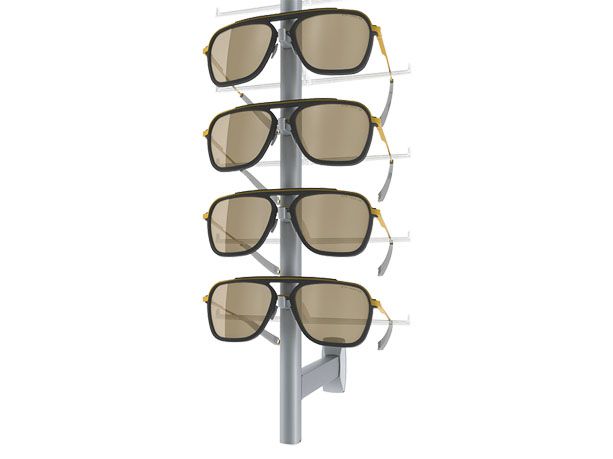 Mino Non-locked 19p.
Mino eyewear rods feature an elegant and attractive industrial design and are available as non-locked and key-locked lockable versions.
The non-locked version of our Mino eyewear rods is an efficient solution for presenting eyewear in an accessible way.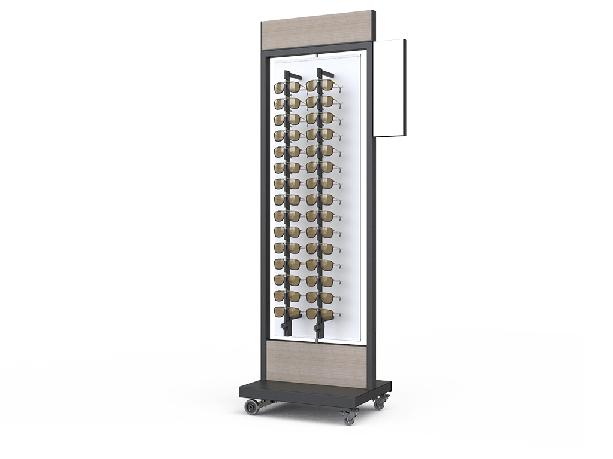 Basalt Floor Display
The Basalt is a double-sided freestanding display with a modern industrial look for high-traffic locations, available in a lockable and non-lockable version. Its satanized back panel ensures limited drop-shadow and features a rotation system that allows users to see both sides of the unit, that automatically returns to a neutral position.